Irrespective of the size and budget, estimating a project can sometimes prove a war against an army of starving zombies. Cracking the Da Vinci Codes looks easier for project managers.  However, it is not that difficult either if you as a project manager have nerves of a few important things. Understanding your team is the key to the chamber of secrets. Know your team inside out. Understand their skills and capabilities.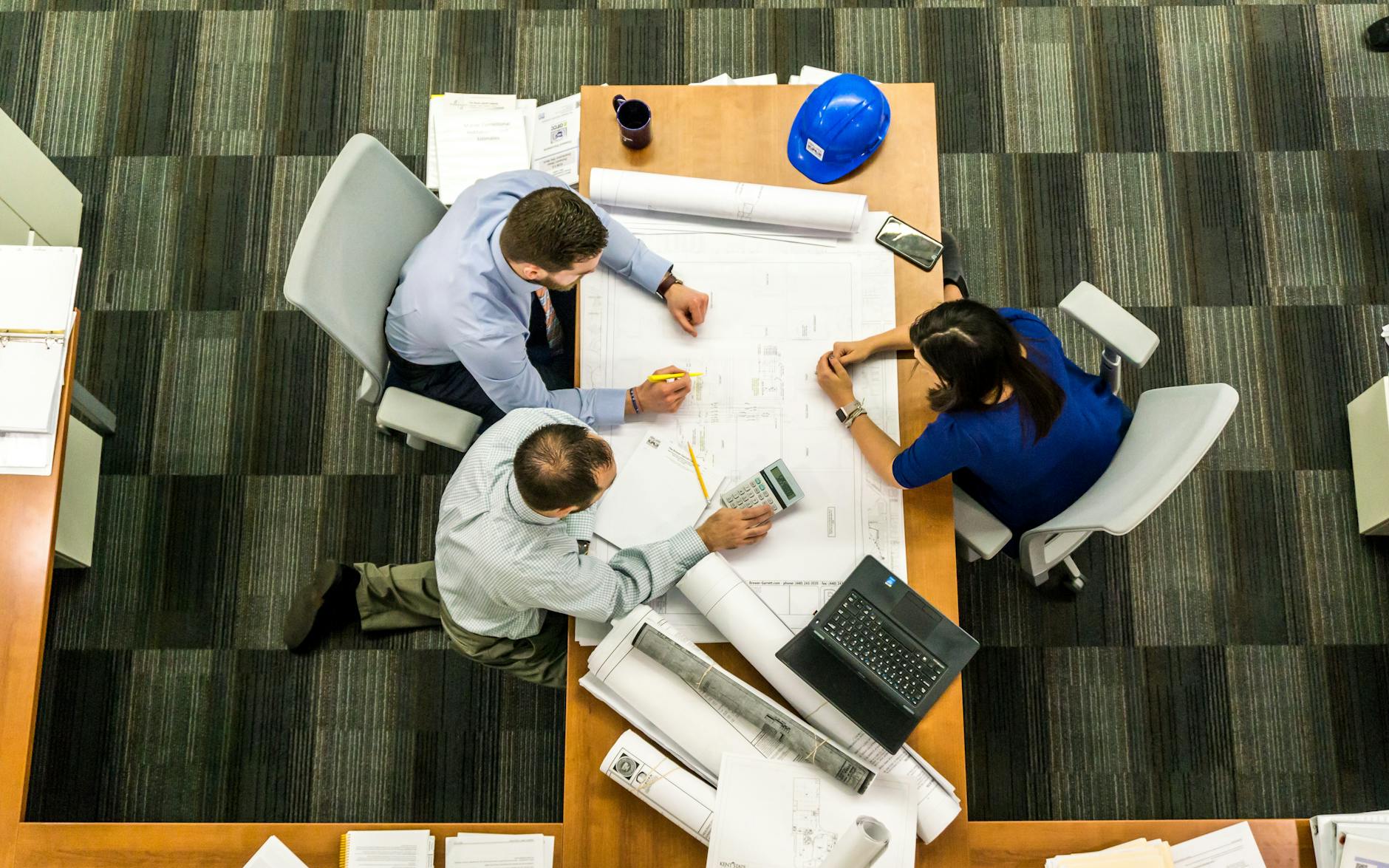 Imaage Source:pexels
Apart from these traits, you got to have a deep understanding of your deliverables, tasks, and process also. There has to be transparency in your project. Freedom to ask questions so that you have all the answers to steer your project to success efficiently. 
In this guide, we are going to talk about some best practices to prepare an effective project estimation. We have got your tips to deal with situations arising from any change in plan and project. So just pull your socks up and absorb all that you are going to learn right here right now. Here we go:
Know Your Team, Their Roles, and Responsibilities
Sometimes we as project managers are too busy defining numbers that we forget about real things we got to do. It is not always about numbers in a project but also about people. Connect with them. Know your team well. Understand their skills, roles, and responsibilities. Define their roles if you have not done it yet. 
Finding a connection with your team members is not about just working with them randomly. As a project manager, you have loads of responsibilities. By understanding their roles, you will get to know about their work. Build a professional relationship with them. Give them a platform to express their views, thoughts, and perspectives. Team collaboration is the key to success. A good project manager has nerves of team members like the back of the hand. He or she knows the roles of their team members as wells their own. So what is your role as a project manager? Let us get to know them.
Role of a Project Manager:
Making a project plan in just a few hours.

Setup communication plans.

Study the spreadsheet, analyze it, and translate it for your team whenever necessary. 

Build a status report.
But just knowing your duties as a project manager will not help. You must enter the dragon yourself to measure the waters should you want to be a manager who can do project estimation smartly. As a project manager, you should work with your project team. Being an alligator at the desk will not take you anywhere. Project managers must be active in all areas of the project. They should have a thorough knowledge of all the activities taking place. Understand what your project will need in order to be successful. Analyze factors that can affect the budget of your project. Tracking budget, scope, and people will alone make you a good project estimator. 
But how can you know what an individual in your team is doing? What is his or her skill set? 
All right! Suppose there is this girl in your team called Alice. You are the project manager. How would you get to know her skillset? How would you get to know her contribution to the project? Well. By simply asking questions. Yes. It is as simple as that. And there is no harm in asking questions. Project managers think that they should know everything about their project and their. No. It is not that way. If there is something you do not know. Then talk your team members. There is nothing about it. Spend time with your time to know about what they are doing. 
Get Your Project Management Process Right 
Since you now know what your team is doing and what their skill set is, it is time to move on to the next important aspect of project estimation. It is knowing your organization's management process and how it works. 
It is first important to know what kind of process does your company follow. If it abides by singular processes like agile and waterfall, then you got to have your strategies prepared according to that. Study the processes and learn everything about the dependencies. Build your project estimation around these. It is always not important to go by the rules or textbooks. As a project manager, you have the full freedom to try new things. Experiments are always good to go by but before taking a leap you should study all your options well. Understand the process inside out.
For example, if there is some construction project. You want to paint the floor before placing the carpet. But is that a good idea? It is or maybe it is not. If it is taking the time or increasing the project budget are a couple of things you should focus on. Well. That was an example of a construction project. But situations like these can emerge in the project. The idea is to evaluate your options, understand your responsibilities, and take action that is suitable for achieving project goals on time within budget. 
Study your process thoroughly. As mentioned earlier, you are not required to go by the books always. Talk to your team. Ask what you do not know. Let your team be part of all important discussions. Share your vision of the project. Tell your team what you think about it. It is always a good option to have your team's opinion.
Expand Your Skillset 
Being an alligator at the desk and waiting for an opportunity for creative feed is not going to help. You got to be really active. Expand your knowledge. You will have to do this to improve your areas of expertise. But why is this expansion required? Simply because the world around you is changing. The skillset you have today will no longer be valid tomorrow. 
The technology will keep getting advanced with time. Expanding skillset is about updating your knowledge. For example, apps, software programs, and other technologies that you use keep asking you for updates every now and then. This is exactly what happens with your knowledge also. It needs regular updation.
You are a web designer but you will not stay that forever. You cannot enter an interview room and say that you are a web designer and you are the best resource around. It does not happen now. You got to be someone who is knowledgeable about his or her work. Someone who has spent a good time in the industry and has learned quite well in the course of his or her career journey. An organization does not want just an alligator. It needs someone who has got solutions. An employee who can steer a project to its success with his or her creativity. An employee who is smart, agile, and who can think out of the box. 
You got to be on the top of your game always. Latest trends of your expertise and what not you must have it in you. It is not easy. But all of it will make you the best project manager. 
The question now arises is how can you stay on the top of your game? 
The best way to stay updated and on top of the game is by attending training events and networking programs. Read books, blogs, and websites to become a better version of yourself. 
Study the History of Your Team's Past Project
Okay. This is also of great help. The scope of past projects and other important details help you understand the patterns to success. All the past scope is well documented to help project managers gain insight into creating project estimates.
The best way to start is by asking your team to track their time on a particular task. It helps in evaluating the kind of effort your team is putting into this project. And remember, it is not about playing boss around or cracking the whip on your teammates. The idea is to understand your team and their efforts. Is everything on track? Is the effort going in the right direction?
Well. Yes. Every project is new in nature. There are always new clients, new locations, new communications, new challenges. Studying old projects help you come up with thoughts you can implement on new ones. Sensing how your team had once tackled a particular project gives you an idea as to how you should handle a new project with the same challenges.
There are times when we as project managers tend to ignore a lot of issues. This is not the way to do this. We should always be receptive to new ideas. It will help you estimate the project really well. 
Right Questions 
Even if you are estimating a project based on a discussion or a brief message, you need to have all the details with you. Having all the details mean that you need to ask a lot of questions. But not just questions,  right questions. 
Asking the right questions can help you prepare the right estimation. Let us get to a couple of questions that as a project manager you must ask. 
What is the goal of the project?

How will you and your client determine if the project is successful?

What returns do you and your clients see as a result of the project?

Who is going to participate in the client-side?

What range of services does the project require?

What kind of technology is involved in the project?

Does your client employ an expert on the topic?

What is the timeline of your project?

Will your client require any service after the project is over?
These are not the only questions. The list can be even more lengthy depending on your project and its other challenges. 
All you got to be is persistent to get all the answers. If your client is not serious about these questions, then it is a sign for you. Will it be a good partnership if the project is underway? Think again. 
Work  Breakdown Structure  (WBS)
A project can be divided into some other subunits such as phases, tasks, and subtasks. As a project manager, it is your duty to understand and map all the subunits. Now apply a time estimate here. And this is a tool available,  which is called WBS.
So what really is a work breakdown structure (WBS)?
According to a business management book, WBS is  "A fixture in classic project management methodology and systems engineering, the work breakdown structure is a deliverable-oriented breakdown of a project into smaller components. A work breakdown structure is composed of a hierarchy of specific elements; an element may be a product, data, service, or any combination thereof. A WBS also provides the necessary framework for detailed cost estimating and guidance for schedule development and control."
Try a Test Run
Since you have got all the things in place. This is the right time to think about whether you will be able to successfully pull the project or not. To clear the doubt, you should now try a test run. Yes. You can do it. You have all the details and all the information. Make up a project of your own and run it. See if it goes well. What kind of challenges does it go through? Show your project to your team members. Take their opinion. What they think about it. 
Their thoughts will help you bridge whatever gaps you may have. List all the steps you require to make this project successful. Taking a cue from this only, you will be able to build an effective plan for your original plan. 
Remember there is no particular pattern to crack the mystery of project estimation. Despite having all the things right, some do not get it right. It is, to be honest about what you have read in management classes, historical date, reviews, studies, and gut instincts. All these in the right balance get you to the success of your project. Project estimation can be challenging but with the right skill, it can help you achieve the target. 
For the latest version of the project estimation tool, please complete the contact form. I will get in touch with you within 48 to 72 hours, Monday to Friday.