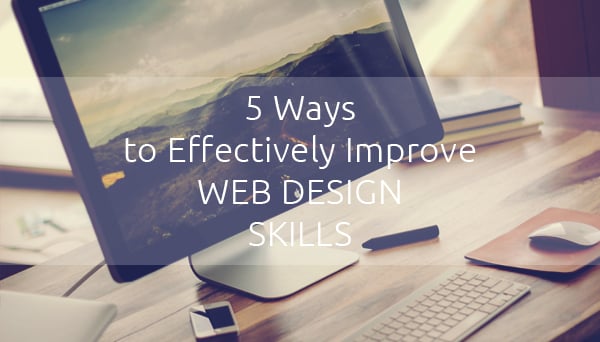 Designing a website can be a challenging proposition especially when are just starting out. All the web designers are continuously trying to improve their skills and abilities that can help them to create great designs. To get great results in this field, firstly you need to understand the valuable fundamentals of web design.
There are many web designing tools and other resources available online that can help you to learn about the web design quickly. As a web designer, you need to understand the basics of HTML and CSS that helps to provide the fundamental code to draw the graphic user interface.
Here are some tips and resources for webs designers that help to create a great web design. You can try these to take your web design skill to the next level.
1. Study Briefly UI (User Interface) Design Patterns: UI stands for User Interface that provides the recurring solutions for the common design problem. To learn UI, you can check out the website like UI-Pattern.com to get the best solutions for the web problems. Here are some websites that can help you to learn UI briefly.
Best Websites to Learn UI
* UI-Pattern.com
* Welie
* Pattern Tap
* Quince
2. Learn How To Create SEO Friendly Designs: Today the demand of SEO increases rapidly, so the most of the clients demand the SEO friendly websites that can help to improve online business. SEO and web design must go hand in hand. So try to know more about the SEO friendly websites in depth. Here are some tips to create SEO friendly websites.
* Ensure Fast Loading Speed
* Integrate Local Business Schema Markup
* Properly Cite Your Business NAP
To increase the loading speed of website you can use website load speed tool.
3. Learn Web Design Trends: Learning new trends is a great way to keep you up to date with new technologies. Nobody knows when the client demands the new technique they like on another website and want a similar one like that. Do some research about new technologies and trends to sharp your skills more?
4. Watch Free Tutorials: Online websites like lynda.com contains more than 2,400 video courses for the professionals covering the wide range of courses including web designing, all the video at lynda.com produced by the professional and experienced persons of the industry. You can watch the videos without paying any money but if you want to download then you need to pay money.
5. Code Academy: By its name you get the idea about the website. Code academy is a great source for anyone who wants to learn about the HTML and CSS from the beginning. The courses are split into the modules and you can learn about the latest techniques step by step.
Becoming a successful web designer not an easy work to do as you think, it requires lots of hard work and dedications. So, if you decided to take the web design as a career path, then ready for new challenge. In web designing industry you will get the lots of opportunities to get the high paying jobs. The demand of creative web designers increases worldwide. You can easily find the web design company in Ambala, Chandigarh or anywhere else. Everyone has the ability to do the work; you just need finds in yours. Good luck for the future!