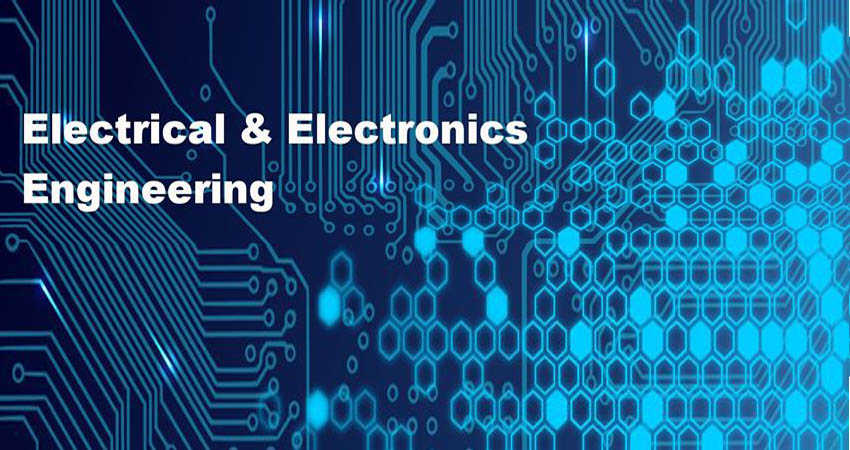 Electrical and Electronics Engineering is one of the largest and fastest growing fields which involves the study and application of Electricity, Electronics & Electromagnetism. It's a branch of engineering where you actually learn to decode how the smart technology around you functions.
The undergraduate degree courses in Electrical and Electronics Engineering offered by various universities in India render a comprehensive foundation in the core topics of this and related field coupled with an area of specialisation relevant to emerging engineering challenges.
The curriculum of EEE has been designed in such a way that it trains professionals to create professionals in this field  who eventually can serve in the space of core electrical engineering, information and communication systems, and other related arenas.
Today, an electrical engineer should be adept at software and computer hardware both.
The course takeaways
There are various skills you can develop while doing a degree in Electrical and Electronics Engineering. During the course students learn to design a system, component, or process to meet desired needs within the set parameters like that of economic, environmental, social, political, ethical, health and safety, sustainability etc. One also develops an ability to design and conduct experiments, besides analysing and interpreting data.
B.Tech. in Electrical and Electronic Engineering caters to the growing needs of interconnected sectors of science and technology. In today's world an electrical engineer is not called competitive unless he possesses an understanding not only of his area of specialisation, but also has a strong hold of engineering in general. Electrical Engineering students get through a combination of design and lab work. This field of engineering involves designing, developing and testing electrical equipment. The broad field of electrical engineering encompasses working with all kinds of electronic devices. Students during their tenure will also learn to diagnose problems and develop a variety of solutions to tackle it.
A typical electrical engineering curriculum includes the verticals of maths and science. Usually the EEE programme includes the study of- Integrated Circuits and Solid State Devices; Robotics; Power systems; Communication systems; Fault Analysis; Design of Building Automation Systems; Energy Auditing and Saving; Power Control Circuit Design; Microcontroller programming etc.
Scope
The scope of Electrical and Electronic Engineering is immense. Not only will you get a high-paying job at the beginning of your career but you can also get hired by companies besides Electrical and Electronic sector. With a degree in electrical and electronic engineering you can find work in a wide range of sectors including aerospace, automotive, energy, IT and telecommunications. As technology keeps advancing, so will the challenges facing the modern-day engineers. This field of engineering opens a lot of new avenues with great job opportunities in today's industry. For an Electronics engineer working in any field gets easier. Students post their Bachelor's degree in Electrical and Electronic Engineering can continue to study the same discipline in more detail by taking the Master's programme in Electrical and Electronic engineering programme.