The most admired way of consuming weed is by smoking a joint. Rolling a perfect joint seems like a gift stoners are born with. whether you're a pro stoner, or you're about to roll your first joint, knowing how to do it correctly will enhance your smoking sessions.
Joints are fast, cheap, and portable. However, some people will argue that rolling a joint is a real art. The essential thing when it comes to rolling a joint is that it should burn slowly and smoothly. Slow smouldering joints are flavorsome, and perhaps you'll receive full benefits from the joints with Dr dabber.
Here are five top 6 secrets to rolling a perfect joint.
Get rolling supplies ready
Just like any other thing in life, you need to ensure that you have everything you need to roll an ideal joint. Some of the supplies include;
Rolling papers
Your preferred strain
A high-quality grinder
Filters
A pen to help while packaging the joint
A smooth surface
Choose the best rolling papers and size
The type of rolling papers you use has an impact on the flavour of your joints. There are three types of rolling paper materials they include hemp, rice, and wood pulp. Notably, each of them has unique characteristics.
For those starting, it can be overwhelming with lots of options. For greenhorns, the hemp paper is an excellent choice because it's easy to roll. For experts looking for a flavoursome, slow-burn, and a perfect roll should go for rice rolling papers.
The size of the rolling paper matter, depending on the number of people you're smoking with and the number of joints to roll.
Grind
Now that you have all your supplies, it's time to grind your weed and get that perfect roll joint. Dry weed will make the process more comfortable because it crumbles way faster.
First of all, do away with all the stems, leaves, and seeds. Pay attention to the texture while chopping with scissors or breaking it down using your fingers. Crushing the buds using the heels of your fingers works much better.
On the other hand, leaving larger pieces will delay the process of burning your joint, and it may also cause your joints to burn unevenly. Ensure that you have a quality grinder that will give you an even ground.
Create the joint crutch or filter
Some argue that a crutch or a filter isn't essential, but it helps to ensure that the mix doesn't fall out of the joint while smoking. It also helps to prevent burning while you hold the joint, thus creating a perfect joint.
These thin cardboards are usually available with rolling papers as a whole kit. However, you can also make these with business cards or cardboard. Remember, a perfect joint will allow you to smoke the joint all the way, enjoying every bit. Therefore, you need a filter to enhance such a Best portable Vaporizer.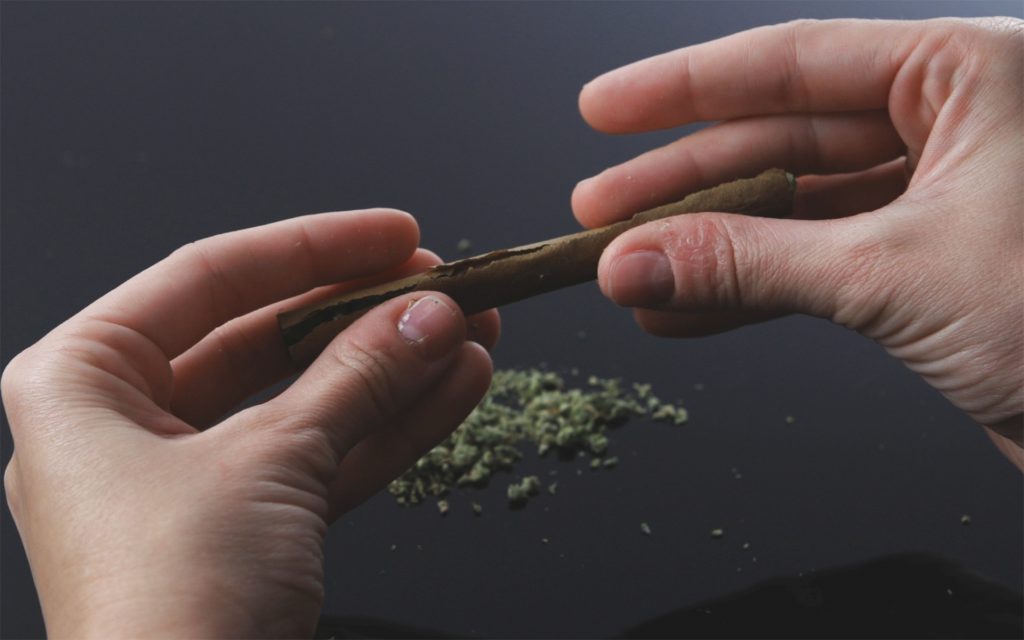 Get ready your mix
One of the secrets to rolling a perfect joint is creating an ideal blend. You can mix your weed with marijuana leaves or tobacco but always do away with lumps of marijuana or "woody plants" to ensure that you get proper consistency of your mix.
If you want to add cannabis leaves to your joint, always choose the top one from a female flowering plant to get a couple of them.  However, the leaves may be potent. For instance, tobacco is one of the most common additions to joints around the globe.
Rolling the joint
Once you have your favourite mix ready, observe the strip of glue before filing it with your mix. It's essential to take your time while doing this rushing will spoil your joint and make it uneven.
Skilled rollers realize the necessity to strike a balance between keeping your fingertips light while making sure the joint is rolled tightly. All you need is to refrain from applying a lot of pressure in specific spots, which make your joint lumpy. Alternatively, run your fingertips along the length of the joint while you roll, applying even pressure. When the edge of the paper is rolled evenly, use a little moisture to stick the top side at the end over your filter.
Now you need to ensure that your shake is packed consistently throughout the length of your joint.  This will provide an even burn. This should leave you with a little extra paper at the end, pinch and twist to close the joint and keep everything together.
And there you have it – your perfect joint!