Concrete is considered to be one of the sturdiest and most durable materials used for making floors. With technological and design advancements, they are no longer those boring grey finish either. But no matter how good quality they are, they are bound to undergo wear and tear over time. If you have a concrete floor at your house, then you need to keep a check on a few signs that may call for concrete floor repairs.  It is necessary to maintain the concrete structure and you must hire professional floor repairs services in this regard. Apart from concrete, you may hire such services for your marble and wooden floor also. But in this case, you must choose specialized services that are dealing with the same type of floor.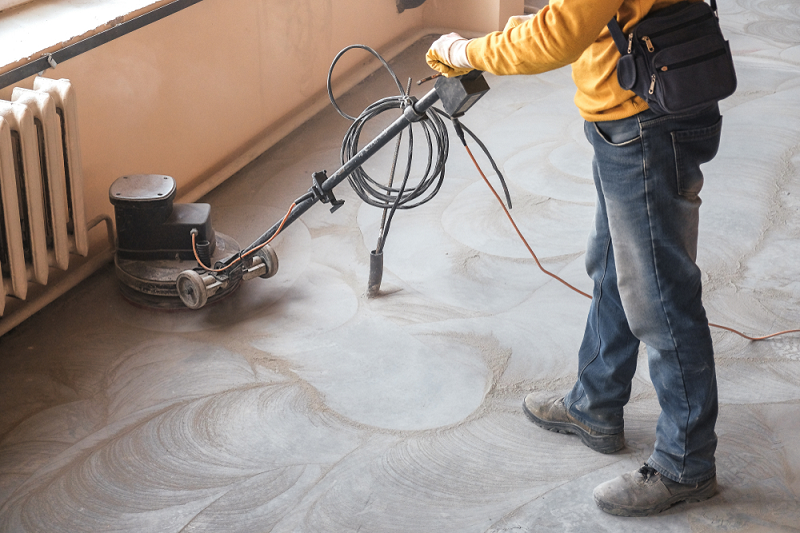 When would you need floor repairs?
Cracks: Appearance of cracks on your concrete flooring indicates that it may need some basic floor repairs. Cracks may be forming because the soil underneath it may be contracting or expanding due to climate or weather conditions. If rain pours after a prolonged period of dry and hot weather, then the soil may contract or expand, resulting in cracks on the upper surface of the concrete. An expert may examine the cracks and suggest whether in-depth work is required. Else, they can repair the concrete surface with the best finishes if needed.
Uneven surface: Another sign that indicates the requirement of floor repairs is the uneven surface on the concrete floors, walls or other areas. There can be many reasons for this, including weather conditions, poor standard of foundation work, expanding or contracting soil underneath, etc. Leaving an uneven concrete surface unattended can eventually lead to serious issues in the future. This may include breaking or crumbling, which not only destroys your surface but may also cause injury in your home. Therefore, if you notice that your concrete floor is no longer even, you must take immediate action without fail.
Water pooling: If you notice water collecting on certain areas of your concrete flooring, then you can be sure that it's time to hire floor repairs. This is probably because the water is not able to drain away properly, and if you leave it unattended, it can increase the wear and tear on your floor. When concrete flooring is laid, it is often mixed with waterproofing coating for protection against moisture. But over time, this coating wears out and no longer remains effective. Therefore, you must get it recoated to prevent any further damage. In this case, you can install epoxy flooring because such epoxy coatings can save your floor from chemical damage.
Signs of aging: Although concrete is durable and lasts for several decades, it wears down over time. The above-mentioned signs indicate that floor repairs are required on your concrete flooring. Signs of aging include cracks potholes, uneven surface, water pooling, and others. Old concrete flooring looks worn and shabby. If you find any damages or crack on your concrete floor, then call professional floor repairs to evaluate your floor and take the needed actions.
Signs that indicate to hire floor repairs:
Cracks on walls: If drywalls on the exterior or interior of your house have cracks, then it is a sign of foundation damage
Sinking floor: If your floor is sinking near your foundation, then call repair experts immediately
Sticking windows and doors: Sticking windows and doors while opening or closing them is a sign that your concrete foundation is damaged and it needs repairs
Sloping floor: If your floor is sloping around an inch after every 15 feet or so, then your concrete flooring needs repair for sure
Problematic wallpaper: If your wallpaper is tearing or creasing without any obvious reason, they may be floor repairs are required in your property.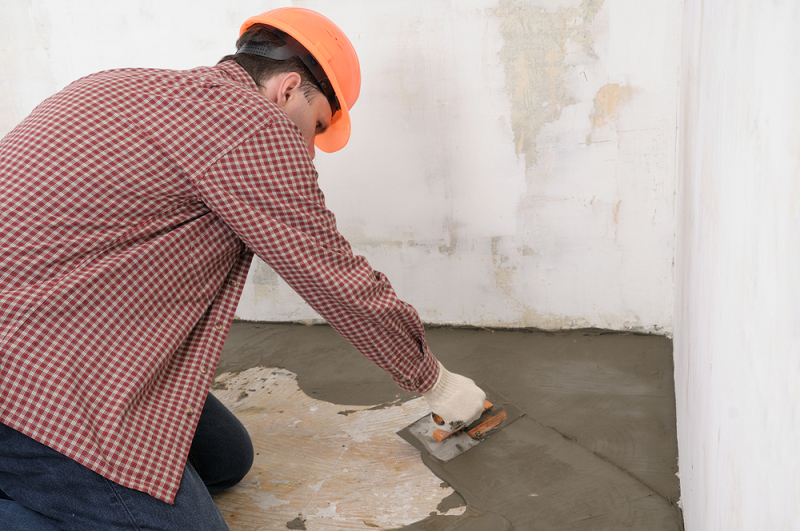 If you notice any of these signs on your concrete flooring, then it indicates that your flooring needs to be evaluated by experts so that they can decide what floor repairs need to be done. So, don't ignore these signs. choose experts for your floor repairs and do the needful before it becomes a major issue.