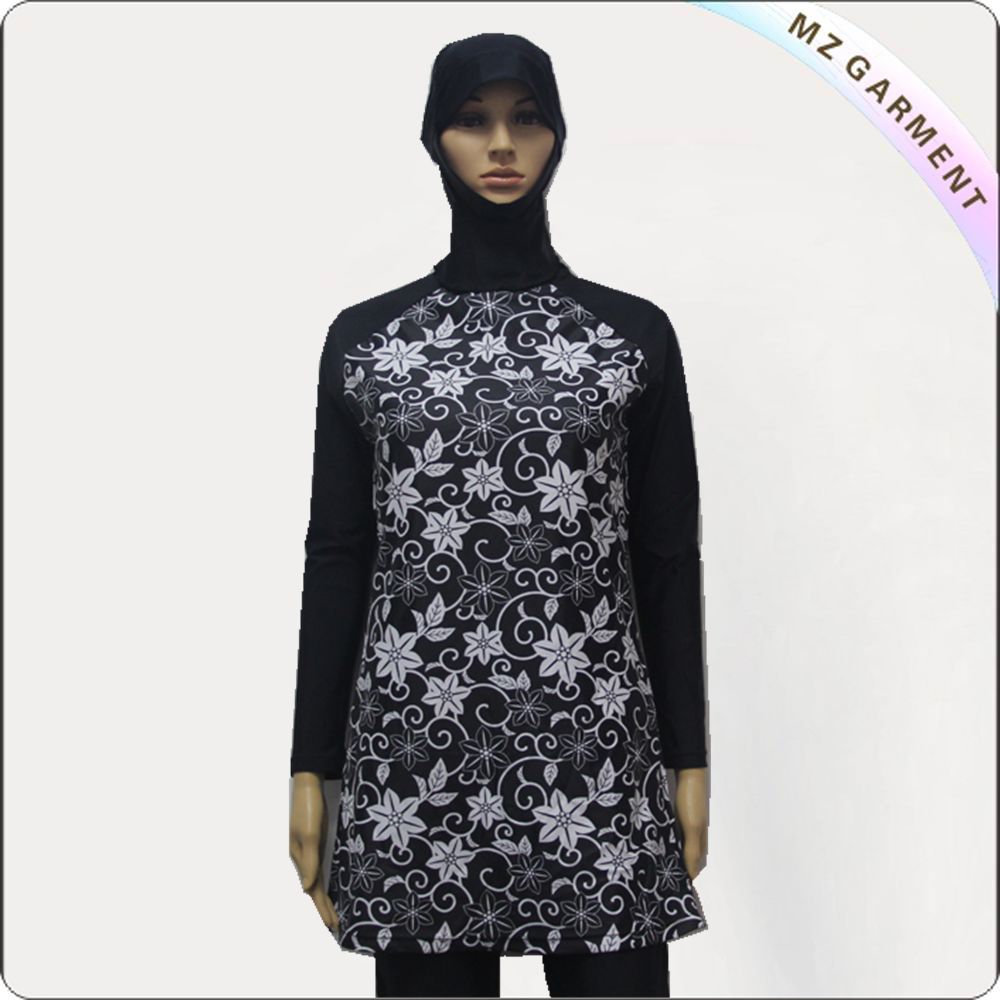 China Islamic Swimwear Manufacturer Company Supplies Simple Islamic Swimwear with Black and White Printing, Black Long Sleeves, OEM Service, S-XXXL.
Type: Simple Islamic Swimwear.
Fabric: 80% nylon 20% spandex.
Supply type: OEM or choice our available styles.
Brand: MZ Garment.
Size: S/M/L/XL/XXL/XXXL.
Use: Muslim swimwear.
Place of Original: Fujian, China (Mainland).