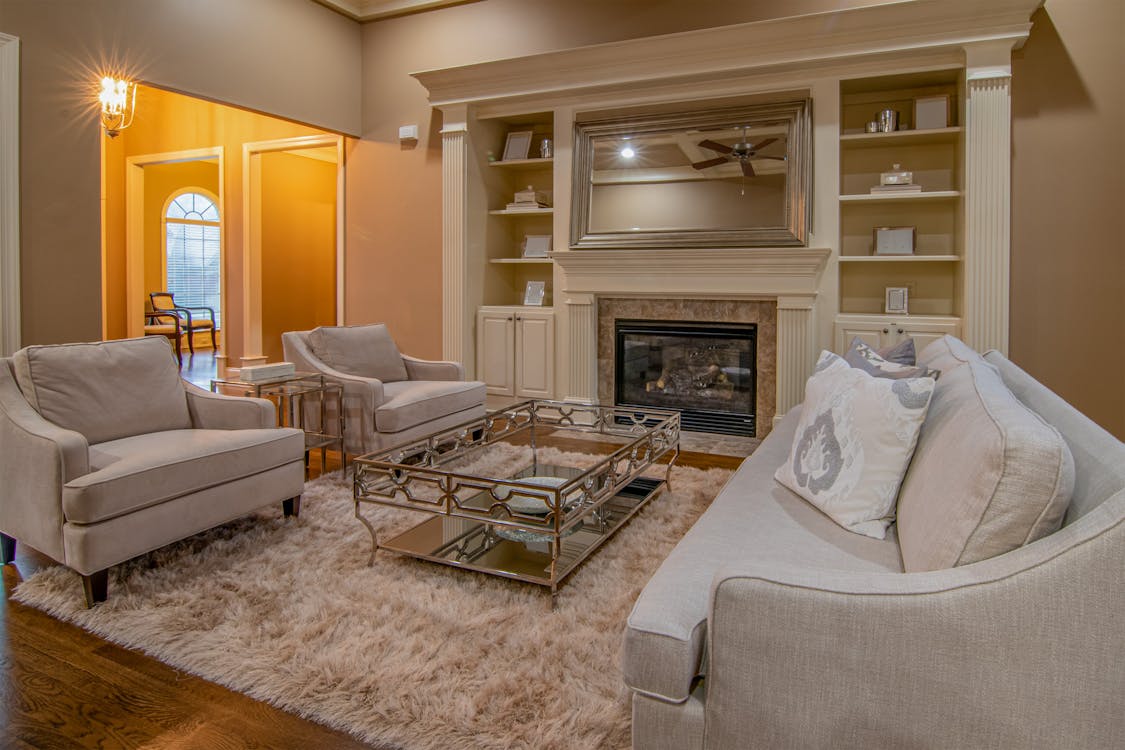 Cleaning your Carpet can be done without the need to buy expensive steam cleaners or chemicals. We have listed here some straightforward ways to clean your Carpet, which can do the deed at a fraction of the cost.
Using a carpet brush, and gently scrubbing the Carpet will loosen up the dirt and dust present in the carpet fibers. Once they have been well loosened up, vacuum all the dust and dirt off the Carpet. If brushing doesn't suffice, hang the Carpet, and beat it with a broom or a rod, it will loosen up a lot of the dirt and dust off the Carpet.
Baking soda is so versatile that its uses and applications range from baking to cleaning carpets! Baking soda combats all sorts of stains and removes any bad odor present in the Carpet.
You can place baking soda over the surface that you wish to clean. After this is done, spray some hot water over the baking soda and sit for a few hours. After the application area has dried up, all you have to do is vacuum up the area, and voila! You have a clean carpet that is free of odor.
Another solution that does wonders. All you need is a solution of one part water to one part white vinegar. This solution must then be gently applied on the surface to be cleaned and allow it to dry for a while. This vinegar solution can be beneficial for removing very unpleasant stains, and it also combats odor, like baking powder.
You might want to speed up the drying process by using a fan that faces the Carpet. But be careful not to expose the Carpet to sunlight, for this purpose, as it can damage the Carpet and lead to color loss.
Yes, you read that right. Using dish soap can be a simple solution to remove grease and stains that are very stubborn and refuse to come off. Add dish soap to warm water and mix. Using a spray bottle, spray over the stain and blot it using some paper towels.
Suppose the stains are long-lasting and give out a bad odor that refuses to go away. In that case, you can turn to a professional cleaning service like Carpet Cleaning in Bunbury, who will do the job in a very safe and quick manner. 
Like any other home décor, cleaning carpets can be a very frustrating and tedious task to do. But regularly cleaning your carpets ensures that it is dust and insect free, safe for your pets if you have any and all in all – extends the duration for which your carpets will maintain their quality.