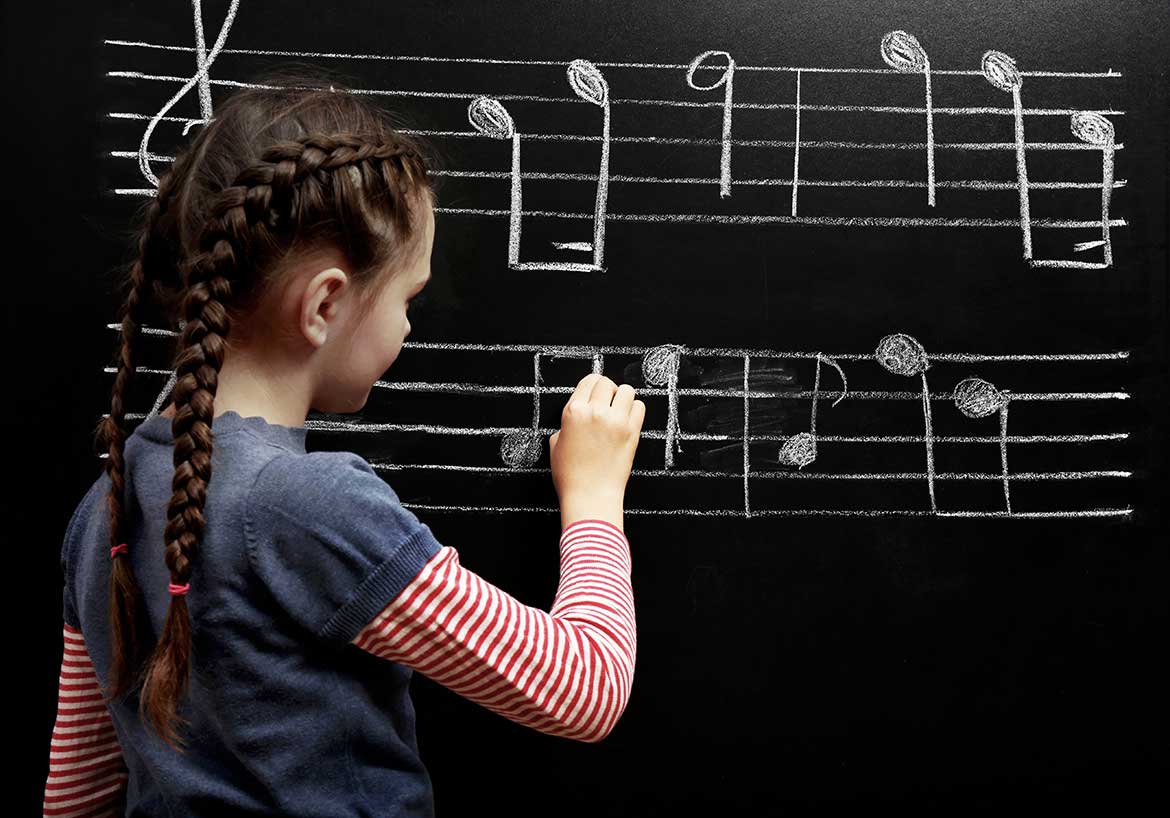 There always have been debates on this topic. Is music useless or does it has certain value in terms of education? The opinions of teachers, parents, scientists, and pupils themselves often split – some believe it is vital for a proper development, while others claim it to be a big distraction.
The series of scientific studies showed and evidenced the importance of music education. Music as part of an art education influence on many skills that will be useful not only in education but also in life. What does it give you? Participating in such art activities stimulates different parts of the brain, which are responsible for mental and academic abilities. A lot of scientists practice sound for their well-being, Albert Einstein said, that his famous theory of relativity occurred to him by intuition and that the sound was the vital element here, below there is a summarize in what music be good:
It helps to develop languages skills. Recent studies have shown that music training directly influences on the left side of the brain, which is responsible for the language processing.
It helps to develop spatial intelligence. To spatial intelligence people refer to the man's ability to form a mental picture of the world – scientists found a link between music education and this ability.
It helps in problem solving. As a part of the art, music teaches people to be more creative in choosing problem's decisions, because there is no one right answer.
It helps with empathy development. It is not a secret that through the art people can learn a part of their history, which does them more compassion; you can find not even one essay paper that can be an evidence to the fact that musicians are more cross-culture people.
It helps in achieving goals due to collaboration and responsibility. Many people play in bands, which help them to share tasks, be responsible for their mistakes, and do a lot of repeats before achieving excellence.
It helps with self-expression. People become more confident, more open to express their feels and emotions, thus, it directly influences their self-esteem and emotion balance. This is an important point.
The Benefits On A Physical Level
There are different researches papers that provide pieces of evidence for benefits in music education from the childhood. Many patterns of the world perception form in our brain in early ages, sounds can help to develop this perception in a more effective way. Dr. Eric Rasmussen, who is one of the leading experts in the field of music education for children, says, that music education stimulates to work brain harder and to form the larger growth of neural activity. In another research, which was conducted by two experienced professors of neurology and psychology – Ellen Winner and Gottfried Schlaug, the goal was to measure the effect on the children's brain caused by continuous listening to music and various sounds during 15 months. They found the improvement in motor tasks, sound discrimination. It is all was accompanied by the changes in the brain, responsible for these tasks.
Another study that was presented by a professor of music therapy and education – Christopher Johnson, has published the children's results of test scores, provided by schools with high and low quality sound programs: people with good music education were almost 22% more successful in English tests performance and 20% in math tests. It evidenced, that sounds influence the way in which people process information and how they memorize.
The Benefits On A Mental Level
Music education can enhance the mental well-being. Firstly, as every art discipline, it boosts the creativity in everyday life, teaching us to think broader. These skills are very important in adult life.
Another benefit from sound practice is that musicians are more relaxing and patient – it helps them to save an emotional balance and be more resistance to life's problem. Moreover, there are different practices, which use sounds as a good stress reliever.
Learning music is a long and repeating process, which requires dedicate and regular practice and there is the reason, why different sounds teach people to be more disciplined. It improves a focus and memory.
In the forth, it allows people to try something new, be more open to changes and develop self-confidence in doing something creative. There is a common practice to use sounds for people with special need. Such activities help them to find a communication and express themselves.
To summarize, there is no doubt of positive influence of sound practice on people health and developing skills. Due to different researches and using the modern technologies, such as FMRI and electroencephalography (EEG), neuroscientists can provide us with evidence that sounds help to reach cognitive and academic potentials.