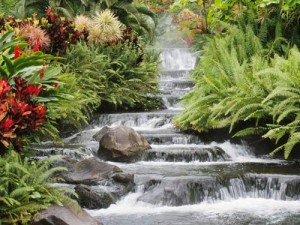 Plants use chlorophyll to capture light energy, which fuels the manufacture of food—sugar, starch, and other carbohydrates. Without these food sources, most life on earth would be impossible.
Plants are living organisms belonging to the kingdom Plantae, The Green Kingdom.
Plants have been around for a very long time.
The plants first appeared about 443 million years ago. About 360 million years ago, there were a wide variety of shapes and sizes of plants around, including tiny creeping plants and tall forest trees.
Plants are  shaping the environment
Plants provide nourishment for our bodies and souls.
Plants also provide fibers for clothing, materials for buildings, and chemicals for medicines.
If you like plants then PLANTSRESCUE.COM is a "must to bookmark" website.