My story is really a private one that started back in August of 2005. I'd only given birth to my child in the previous seven decades Paragard IUD Lawsuit. Obviously, my entire body was in bad need of a break. Due to my intense fertility, we confronted an option of getting a permanent procedure completed, which we were not really prepared for, or utilizing an Intra-Uterine Device, so as to protect against another instant pregnancy.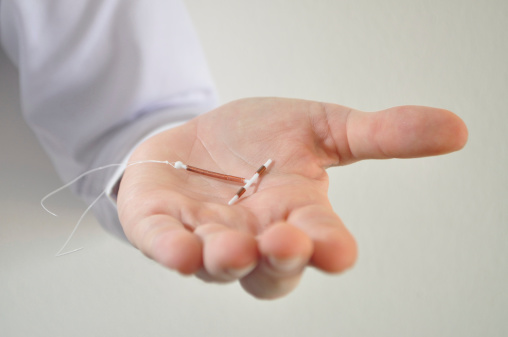 My physician highly suggested placing in an IUD, since it had been highly effective (99.9% success rate), and wasn't permanent. We decided to have the IUD inserted in my uterus. I had acute bleeding and pain, but the doctor said it was ordinary, and also to call back, just if it lasted past fourteen days. It hastens after a day so that I forgot about it.
The Truth Concerning the IUD Review
I wound up becoming pregnant with my child, totally unaware of this IUD which was inside my own body. The physician assumed it had dropped out, following an ultrasound came back together with inconclusive results (meaning they weren't able to observe the IUD within my belly or reproductive locations.) I understood that many pregnancies occurring because of perforation were ultimately aborted, but I'd no concept that the IUD was somewhere in my own body. I used to not be concerned about dropping the baby since I had been forced to think that the IUD was in a sewer somewhere.
I promptly called the doctor, since I had no background of breastfeeding complications. He said that it had been ordinary, to not be alarmed and to call him back when it did not subside within the following day or so. It did, in actuality, quit on Christmas Eve afternoon, so that I did not have to phone him back. I had been undergoing severe aching in my spine and rectal region. I could not stand or sit for long.
My husband out of my daughter, mercifully a responsible woman, helped to look after the five other children while I put on the sofa, in misery. He made me feel quite foolish for phoning, asserting that it was normal for women who'd had many pregnancies to have some distress.
I had been taught to take a laxative to help me alleviate my acute constipation and a few excess Strength Tylenol. The laxative didn't do the job, and ultimately, I managed to sit down and have a bowel movement after a week or so. . .my many pregnancies were the trigger. So I eventually stopped complaining because I felt foolish.
I wasn't having any contractions, but we moved into the hospital anyway. Even in the clinic, my labor wouldn't advance as it generally did. Walking just stopped the contractions. The Pitocin they administered wasn't doing much to dilate me bring on routine contractions.
I had a feeling in the pit of my gut that matters weren't going well. Afterward, I felt a massive soda in my uterus, and blood flows out like a fountain. They attempted to help my labor along quicker, however, the blood flow was causing too much of a risk for the infant as well as that I. We were rushed in to get a crisis C-section.
The infant was born, handsome and healthy, my child, born 07/07/06. The delivering physician was also the seventh of seven kids. It's fairly clear that God had his hands in the entire thing, despite my anguish. I had been permitted to provide a living child and endure an extremely tough pregnancy. My healing was a long and demanding one because of the massive quantity of blood loss during labor and delivery.
However, I finally felt great again. Seconds after, in January of 2007, I began to get really sick. I could not hold down any food. I had been losing a great deal of fat and looking light. I was constantly dizzy and nearly not able to be a mom to my kids. The main care doctor explained it was a virus and it would disappear. I'd only need to expect it goes away by itself. A month afterward, I had been worse. I'd taken a few pregnancy tests, also couldn't figure out exactly what was happening with me. Life was a nightmare plagued with continuous nausea and dizziness.
Two plastic cords were straight out of the anus. I knew immediately what it was, having noticed the IUD in the OB's office. I totally freaked out. I went to my OB's office to reveal them. They were clearly nervous about the entire ordeal but assured me that it was ordinary for this kind of thing to take place. Ironically that's the exact reverse of what they'd told me prior to the insertion.
Conclusion
I had been advised that it was quite rare for any issues to happen, in spite of breastfeeding. Even the company's insert didn't state anything about a rise of issues because of lactation or nursing, perhaps not till they caught the end of my narrative. The nurse needed to remove the IUD directly there, but I had been fearful of it being connected to something in my entire body, being that it was within my rectal cavity for well over a year.