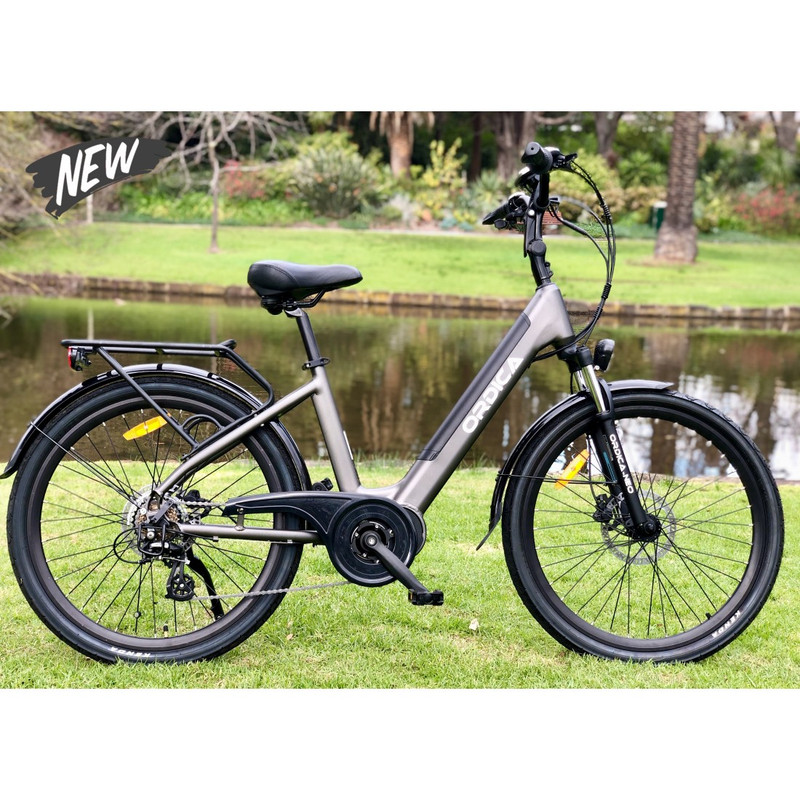 Do you have enough time to spend in a gym for your fitness? Due to a hectic work schedule, we do not continue our gym and fitness regime on a regular basis. It can lead to several diseases like obesity, high blood sugar and high blood pressure and muscle stress. To prevent such problems, you can buy ORDICA e bikes. Biking on a regular basis can reduce your weight and keep your body fit.
Since these bikes don't use any fuel and run on electricity, it saves on cots of fuel and is also environment-friendly. ORDICA ebikes come with various models and you can find them in different colors. ORDICA mid drive e-bikes are most popular in Australia and they can provide maximum performance in every ride. All of their models are lightweight, durable and designed with the latest technology. You can find better balanced with its center mount motor and battery in their e-bikes.
Why Would You Choose ORDICA Ebikes?
You can easily remove and change the center mount battery from these ORDICA ebikes. These bikes are equipped with 2.0 puncture resistant tires and you will get the maximum speed for the bikes. You can also use these bikes for climbing on the hills. All of their bikes are designed with Samsung 12Ah battery pack, Shimano Altus rear derailleur and Tektro 180mm Disc Brakes.
ORDICA NEO mid e-bikes are available in red, navy and gray colors. Their frames are made with solid aluminum and they have durable RDT suspension fork.
These bikes are designed to provide you with the ease of travelling even on the uneven surfaces. Apart from that, you can find seven-speed Shimano gear system in these bikes and you can maintain your speed according to your needs.
There are some additional features found in these ORDICA ebikes such as 42T crack set, twist grip, Altus read derailleur, 180mm Tektro brakes, 24inch rim made with alloy, KMC rust-resistant chain and 24×1.95inch wide tires. Comfortable grips and quick adjustable stem can provide you with utmost comforts and you can find plush saddle without any red tape in these ORDICA ebikes.
ORDICA Comes Equipped With Multiple Electrical Components:
When we talk about the features of ORDICA e bikes, then it comes equipped with several electrical components like:
LED multi function center display unit
250W mid drive sensor
36v 12Ah Li-Ion battery
25~27kph with Power Assist
Automatic Changing Time Mode.
All of their products come with 3 years warranty on frame, and you will get one year warranty on the battery, motor, bike parts and other components.
ORDICA ebikes are available in 24 inch and 26inch models. You can choose the best one according to your needs.
All of their models have the same features, and you can find the differences in their overall sizes only. However, if you want to buy a sports bike then you can choose ORDICA 26 inch NEO e-bikes because they are much durable then 26inch bikes.
The color combinations of their bikes are unmatchable. For example, if you are a teenager then you can choose the red ORDICA e bikes because this model is designed with black frame and you can find a red border at the center portion of this bike.
Conclusion- ORDICA is a renowned brand when it comes to e-bikes. The company has brought together the best and the most advanced technology to ensure that you get comfort while riding the bike. If you wish to buy this bike, then you can look for them online. There are several dealers available who can deliver premium quality ORDICA ebikes and you can check this information on their official website. You can also buy your e-bikes from their official website directly.