There are so many styles out there that doing up your kitchen can prove to beboth an excitingand overwhelming experience. And because it is an expense that can rack to thousands of dollars, you need to make sure that you get the look right the first time. To know what it is in this year, we have compiled the top five trends when it comes to the trendiest looks for kitchens.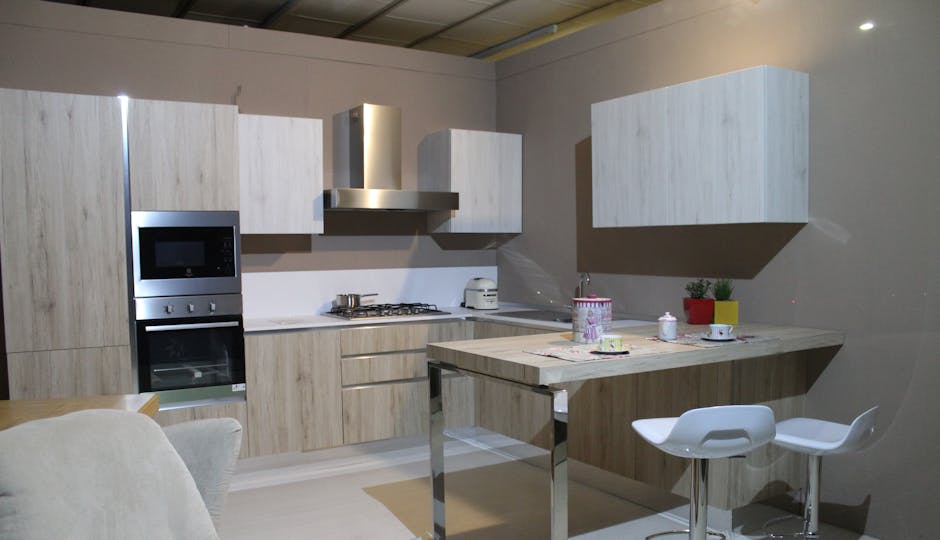 Image Source – pexels.com
1.Industrial Vibe
The key elements for this back-to-basics look are bare architectural featurescomplemented by touches ofa calm palette of slate and brown and copper and gold. Showcase your wallswithexposed brick or unsmoothed concrete, or use stone-coloured or grey putty for the grout if you want to stick to white tiles. You can also mix and match with natural materials like marble and wood, and add metal elements for that contemporary industrial look. Use reclaimed lighting over the island or dining table.
2.Modern Classic
For a modern yet classic style, you cannot go wrong with shaker kitchens. They make a solid base on which you can add your own personalized touch. And best of all, this style is available for everyone. Even suppliers of budget kitchens are able to provide this style with the latest subtle finishes and slim work surfaces for that contemporary twist. But it is essentially all about plain timbers and a calming colourpalette with pale paint shades like soft blues and shades of stone. For a pop of colour, use a bright and bold colour at the focal point of your kitchen. Hang ornamental pendant lights to light everything up.
3.Pattern andColour
To really add some makeover to your kitchen, you can also opt to add huge array of shades like navy, indigo, and graphite grey as well as textures and patterns. But you can also go for understated tones like rich shades ofaubergine,olive green, or graphite. These colours can either be perpetuated with hi-gloss textures, which is a good selection for smaller spaces, or matt finishes for a softer look. To play it safe, select plain units and limit the colours and pattern to the backsplash. Just make sure to follow a particular colour scheme.
4.Sleek and Chic
If you want a streamlined look then use high-gloss laminate, lacquer and solid surfaces to your advantage. You can still use cabinetry with a matte finish, but make sure to have them flat-fronted with minimal to no handles to keep with the contemporary look. It is essential that the surfaces are kept clear to maintain the sleek finish so get integrated induction cooking plates, dishwashers and fridges as well as plenty of storage solutions.
5.Wood Accents
A wood kitchen is a classic and durable option, especially for families that need a room that can stand up to the diligence of busy modern life. Use the ever classic oak, raw wood with washed-out tones, or even wood-veneer. Do not go all-wood though; instead, mix and match with materials like metal and steel to tone the look down.
We hope that we have inspired you to create the kitchen of your dreams. These kitchen trends will suit different tastes, budgets, and space constraints.