Having a survival gear kit is essential while going on an adventure trip. You never know on the wild terrains, what you will need in tough situations. However, merely carrying a survival gear is not enough to deal with such situations; you need to carry high-quality items in your survival kit.
There are plenty of cheap survival gears available online, and in the local markets. Sometimes cheap items work best to do their job, but they fail to perform in some situations. The high-quality survival gear is expensive, but they save you in life-threatening situations.
Here are the top 5 survival gear essentials that you should never buy cheap
A Compass

Carrying a compass is essential to find the directions and right way at wild locations. A good quality compass always tells you the north direction while a cheap compass may point out in the wrong direction. Even if a low-quality compass points in a wrong direction with half a degree error, you may go plenty of miles in the wrong way.
A high-quality compass is worth the extra money you spend on it as it lets you find the right way when you are lost in the wild territories. Buy a high-quality compass of a good brand like Silva, Suunto, or Brunton, and you will never go in the wrong way due to the wrong direction your compass tells you.
The good quality compass is expensive; however, it will always show you the north direction accurately, and you will be able to find the other directions. It is best to read the user reviews before buying a good quality compass for your adventure trip.
A Survival Knife

A knife is another useful tool for carrying on an adventure trip. However, a knife does not need to be always expensive. Even some Chinese knives are built of high-quality steel that is sufficient to cut the hard things like branches of trees, ropes and other such things.
However, you should not make a buying decision based on the price only. Proper research is essential while buying a good quality knife for adventures. You need to do some research on the types of steels used in making the knives.
Buy a knife made up of high strength and durable steel material. Also, the steel should be non-corrosive so that it retains its strength for long. Spending some time on the research will let you find the high-quality steel knife at a reasonable price.
Flashlight

A flashlight is also an essential item to carry on an adventure tour like camping or hiking. There are a variety of flashlights available in the local and online marketplaces. Most of them advertise the torches by lumens like numbers. Don't fall for the lumens or the tests that local brands use to market their flashlights. Never buy the ones that claim to produce more lumens at a low price.
The best way to buy a flashlight from a local market is to test it yourself in the dark. Check how far its beam goes and the amount of illumination it produces.  If you are looking online, you should read the customer reviews both positive and negative before making a buying decision.
A Survival Backpack

If there is one thing in your survival gear where you cannot get good quality at a low price, that thing is the backpack. Although you can easily find a lot of bags available at inexpensive prices both in local and online markets, however, they are not of good quality.
The material, threads and straps used in low priced bags are of low quality that is why they are available at fair prices. Such kits can tear in the middle of your trip and puts you in trouble to handle your items, especially if you are on a wild terrain.
Look for a bag that is made of Ripstop material and has high-quality zips and at least double stitching. Also, look for the thick straps, waterproof material and weight bearing capacity while buying a backpack.
Survival First Aid Kit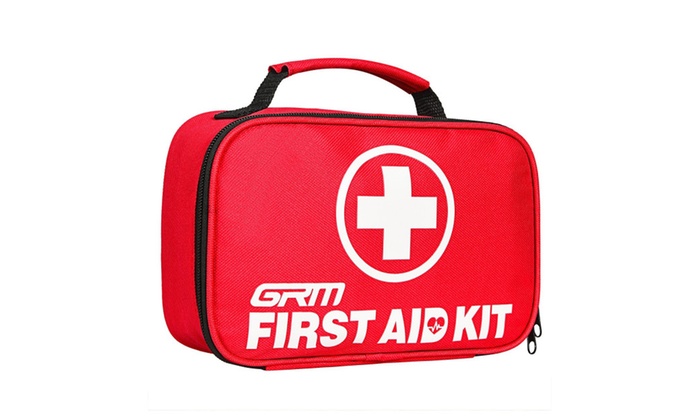 A first aid kit is the most essential item that every adventurer must carry on a trip. Survival first aid kit can save your life in danger and help you to recover from wounds and infections and stops them from growing bigger.
A low-quality first aid kit can be ineffective in fighting the infections and healing the wounds. A high-quality first aid kit is expensive, but it can save anyone's life in the middle of jungles and remote areas.
Final Words
A balance between the price and quality should be your goal while buying a set of survival gear. Like other things in life, you need to find the balance between the price and quality. Instead of looking in the local markets, look at online marketplaces like MRE Australia for high-quality survival gear at reasonable prices.