While growing up, a kid must be always ready to acquire and learn new things. Admitting a kid in a good school is not enough. There are lot more things to do as parents in order to expose the kids and find out their interest areas. Sometimes, to get a better understanding, a kid needs to learn practically in spite of theoretically. Thus, we suggest you take your kids to the following top 6 places when they are in school:
Toy Train – Darjeeling
A Toy Train was laid in the year 1879 which runs between Darjeeling and New Jalpaiguri. Unlike long trains, this train is short in length with slow speed. Traveling in this train and running through the hills and imposing landscapes is a unique experience for everyone.
For Kids, it will be the most exciting and entertaining part of a trip. Your kids may develop an interest in learning more about history. The best time to enjoy this journey would be winters.
Puppet Show- Udaipur
Puppetry is an ancient art form of Rajasthan. In Udaipur, one can witness the puppet show which is not only a medium for entertainment but also a way to pass good message in the community. At some places, puppet shows with lights and sounds are organized to enhance the experience.
While exploring the forts and palaces with a Guide, some kids may find it boring. Thus, kids would love experiencing new culture and history of a new place by watching a colorful puppet show. Boat ride at Lake Pichola will add more fun to your Rajasthan Tour Package. The best time to explore Udaipur is between the months of October to March when the climate is pleasant.
Camel Safari- Jaisalmer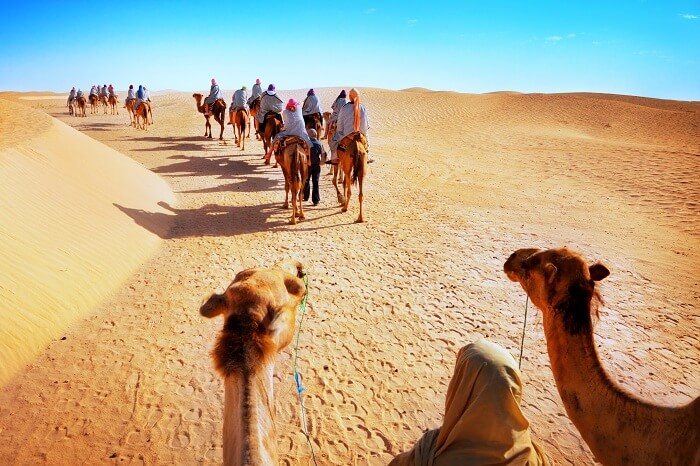 Another fun-loving part of Rajasthan vacation packages is enjoying a camel safari on the sand dunes of Jaisalmer. Kids would love to enjoy the safari while exploring the desert. You can also experience a stay at the desert camp if you and your kids are adventurous. Feed camels, watch the folk dance performance and have Rajasthani dinner to get connect with nature and culture of Rajasthan.
Taj Mahal-  Agra
Your kids must have studied about Taj Mahal in their history. Don't you think, seeing Taj Mahal live would be so interesting for them? Listening to the stories and history of Taj Mahal in detail would be fascinating for them. You can explore other nearby monuments like Agra Fort and Fatehpur Sikri.
Red Strawberry- Mahabaleshwar
Mahabaleshwar is a hill station in Maharashtra where kids can enjoy various exciting activities like picking strawberries from the farm, horse riding and getting connected with the beautiful nature. Take your kids at the top of Mahabaleshwar, breathe in the fresh air and they would just love to be here. The best time to explore Mahabaleshwar is between the months of March and June when farms are flooded with lots of strawberries.
Kingdom of Dreams- Gurgaon (Delhi NCR)
At the Kingdom of Dreams, your kids can enjoy photography and watch the several shows and dramas which take place throughout the day. Every kid loved fantasies and fairytale, thus the Kingdom of dreams would be a perfect place to spend a day. You can also enjoy the Golden Triangle tour From Delhi. This is the most traversed circuit of India where three places are explored to catch the glimpses of culture, heritage, and architectures of India. The places explored in the golden triangle tour are- Delhi, Agra, and Jaipur.
So, take your kids at the above places and let them learn something new and enjoy unique experiences in India.