There are certain travel essentials one must know before tripping to any place. One should always be prepared while traveling to any new country. Especially in a country like Tanzania which is full of adventure you should be well equipped with your travel essentials to make your trip safe, secure and enjoyable. Because it is always better to be prepared than regret later.
So let's look on to some of the very necessary travel essentials one need to know before planning a trip to Tanzania
How to reach Tanzania?
The most efficient means to reach Tanzania is the air route. You can choose any of these three major international airports in the country to book your flight to Tanzania. These airports have flights from all primary cities and airlines of the world.
Julius Nye ere International Airport which is in Dar es Salaam
Abeid Amani Karume International Airport which is  in Zanzibar
Kilimanjaro International Airport which is in Kilimanjaro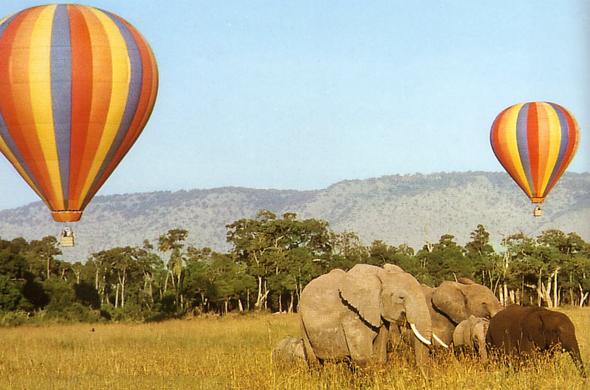 Thinking about the best time to visit Tanzania?
Well, you can visit this amazing place all year around as you can't call any time bad to tour Tanzania. However, if you are very clear as to what all places you want to visit, then, there are three best seasons to visit this country.
If you visit from June to October then you will witness amazing wildlife viewing adventure.
If you visit from June and July then you will have a chance of viewing the Wilde beast migration.
If you visit in the months of January and February you are visiting in the best season of the year to watch the wildebeest calving.
So these were some basic travel essentials to raid this incredible part of the world. Now talk about some primary Tanzania travel tips
Health measures:
While traveling to any country, you should always pack along all the necessary medical essentials. Some of the few vaccinations which might prove helpful to you on your voyage to the African continent are as follows: Typhoid, Hepatitis A, Yellow Fever, Diphtheria, etc. Along with this, as you will be highly in contact with the wildlife you should always to arrangement for tetanus and rabies medication.
Also, it is advised to take this medication for about three months prior to your voyage and these it will be easily available at your neighboring clinic. So you should not always rely on this medication only, do some more research to see if there are any current diseases that are spreading in the country and take prudent action for it.
Purchase a Local Sim Card
Connectivity is a big essential when you are travelling to far off countries. Also while exploring any of the place in the city, if you require any assistance you can take the help of the internet. You will require a handy internet facility with you for many things such as to check maps, to use Google Translate and many more purposes.
The sim card is very affordable and is available easily in most of the stores in Tanzania. You can recharge it with pack according to your specifications. There are many data plans available from which you can choose from.
Use Of public transport like Railways
Always do cost-cutting while you are on a trip and save for other adventures. For Travelling from one place to another in Tanzania, you should always make use of the public transport facility. It is not only safe but rather a cheaper option to travel in Tanzania.
Hiring a private tax here will burn a big hole in your pocket. These public transports are very convenient and comfortable and one can easily travel to most of the national parks, and other adventures things around as there are definite routes prescribed by these trains.
Don't miss out on the beauty of beaches:
Tanzania is very famous for its beautiful beaches, the rich wildlife and green forests areas. The place is also native to some of the most natural and fresh beaches in the world. So never miss out on these beaches and natures beauty when in Tanzania. Also don't get the tan while soaking the sun, pack plenty of sunscreen and your perfect beach dress.
Whether you are visiting Tanzania for some scenic beauty or want to experience Tanzania Safari, thee traveling tip will help you make the best of the memories during your travel to this ravishing vacation destination.