Basketball is the game of strategy, reflexes, intelligence, quick judgment, and a lot of skills. You got to think on your feet, or the game is over.  Even with adequate stamina, strength, and knowledge of the game won't help you to master it.
The mastery is possible only by overcoming your weaknesses and practices its advanced moves. These challenges elevate to a further level for a beginner who is just starting with basketball. If you are also one of them, don't worry, you are in the right place. This post over here will present you with some best practices that you can use to develop and enhance your basketball skills.
Prepare For The Field
The foremost task for getting into basketball is to get in shape for it. You don't need to have a perfectly shredded body, but you need to develop speed, strength, and stamina for it.
For the initial stage, you can start with running, jogging, and indulging yourself some cardio exercises. Once you develop breath control, you can add more brutal activities like suicide sprints to your list. Jumping drills like skipping ropes, vertical jump, and more can also come in handy. They will develop leg muscles required to take leaps for moves like dunking.
Develop Hand Grip
Finger grip and palm strength is the most crucial aspect of basketball. Almost every movement, including dribbling, passing, shooting blocking, intercepting, and more, will depend on it. There is no way to prosper in basketball without this requirement, so practice hand strengthening exercises.
The best way to develop it is by practicing ball handling, chest throws, and ball squeezing. You can buy a basketball hoop along with some other gear and set up a small practice area to perform these exercises. It is also a great idea to do barbell reverse grip curls, finger pushups, and reverse cable pushdowns.
Some reps of towel grip pull-ups, farmer walks, hand stretch and tension band stretches are also useful for developing palm strength and grip.
After you develop some strength, try palming your ball and holding it without touching your palm, just with your fingers.
Focus On Soft Dribbling
In basketball, once you hold the ball, you have to either pass it or shoot it within 5 seconds. There is no way you can carry it from one position to another, so skip dribbling is not an option.
Now, dribbling doesn't have much theory to it, and you will understand it in just one look, but you will need some practice to develop the required ball control. The following are two common mistakes that you need to avoid while practicing this skill.
Dribbling Only With The Strong Hand
The beginners always find it easy to dribble the ball with the dominant hand and never practice with the weak hand. As a result, their weak hand does not develop the control, and they have to palsy with just one hand during a match. It not only increases the stress on hand but also makes them weak against the opponent attacks.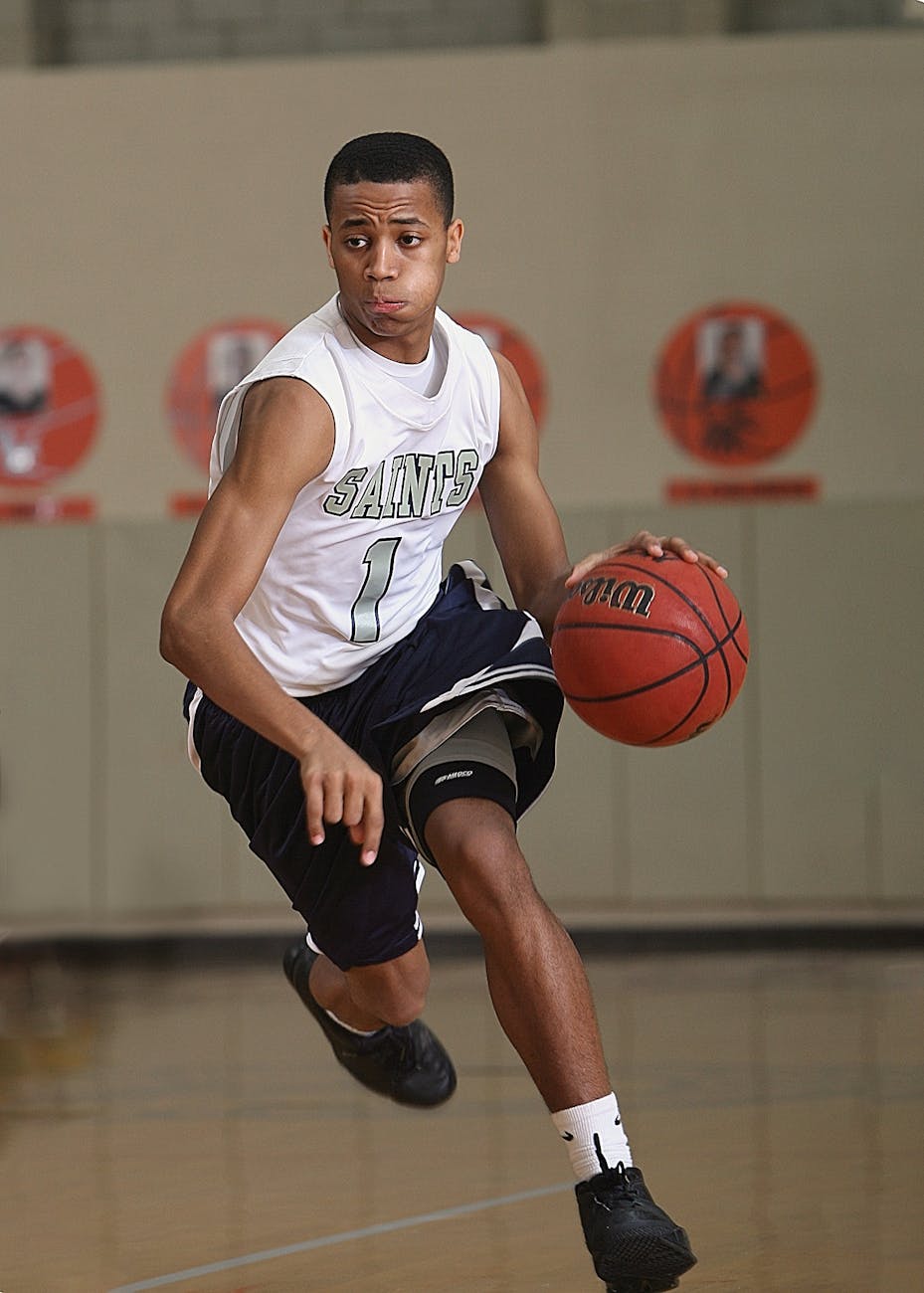 Dribbling With Too Much Force
One of the most believed stereotypes about basketball is that you have to dribble with full force. However, in reality, you should dribble with balance force and never let it go beyond the belt level.  It will enhance the ball control and allow you to move at a much faster speed.  You should also focus on the dribbling position.
Rotate Shooting Positions
While practicing basketball, players often stick with one position for shooting the ball. The practice is not wrong, and it can be beneficial, but it's not always applicable. In simpler words, you cannot expect to reach the same position for every though. Sometimes you will have to shoot from the first pointer while in other you can be at third pointer or even further away. So, practice from different points of basketball.
Sturdy Other Players
The internet is full of video and written content about different tricks and techniques of basketball. There are also videos about popular players and their practice routines. You should consider watching them to expand your knowledge about basketball.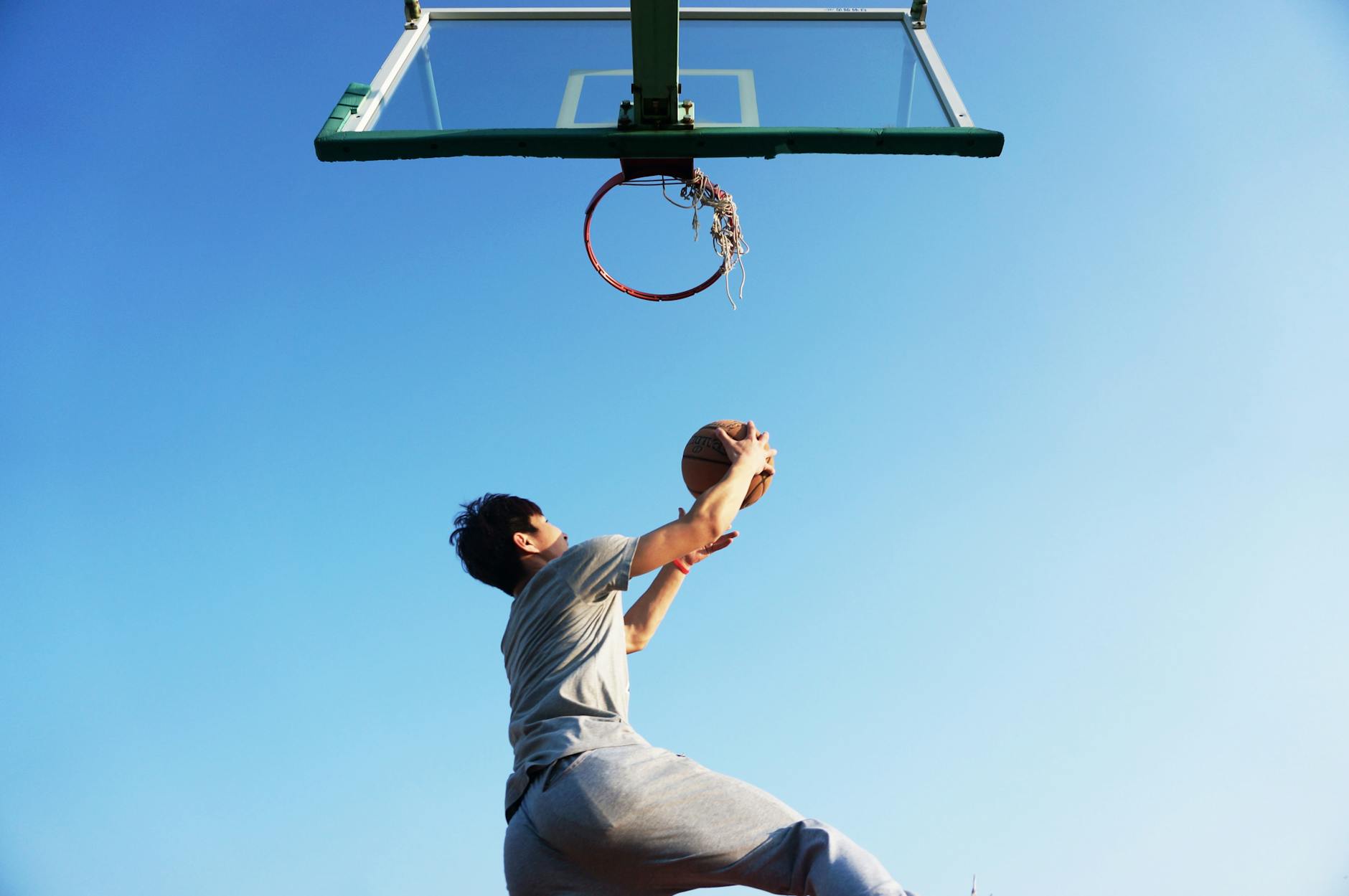 It will also help you to learn about new moves and improve your existing ones. This content also keeps you motivated and in perfect form.
Bonus Trick- Choose Right Accessories
Choosing the right basketball accessories can come in handy for improving your skills and game performance. For example, a pair of high grip basketball shoes can increase ground grip and enhance your control over your direction and stopping position.
Usually, if you go for coaching or club, they will provide you with the clothing and other things you need for playing basketball. However, if you plan to do it on your own, just buy a  sweat absorbing torso, shorts, a pair of sports shoes and a basketball.
If you don't have a basketball nearby, you should also consider getting a basketball hoop and fix it in a secure position for practicing your moves.
Wrap Up
Basketball is not something that you can learn in a closed environment and without a team. Eventually, you will have to get out and find a group to practice it. However, the tricks that you read above can help you to get an initial boost for the game.
They will help you to eliminate your mistakes and develop the confidence you will need in the ground. Follow them.