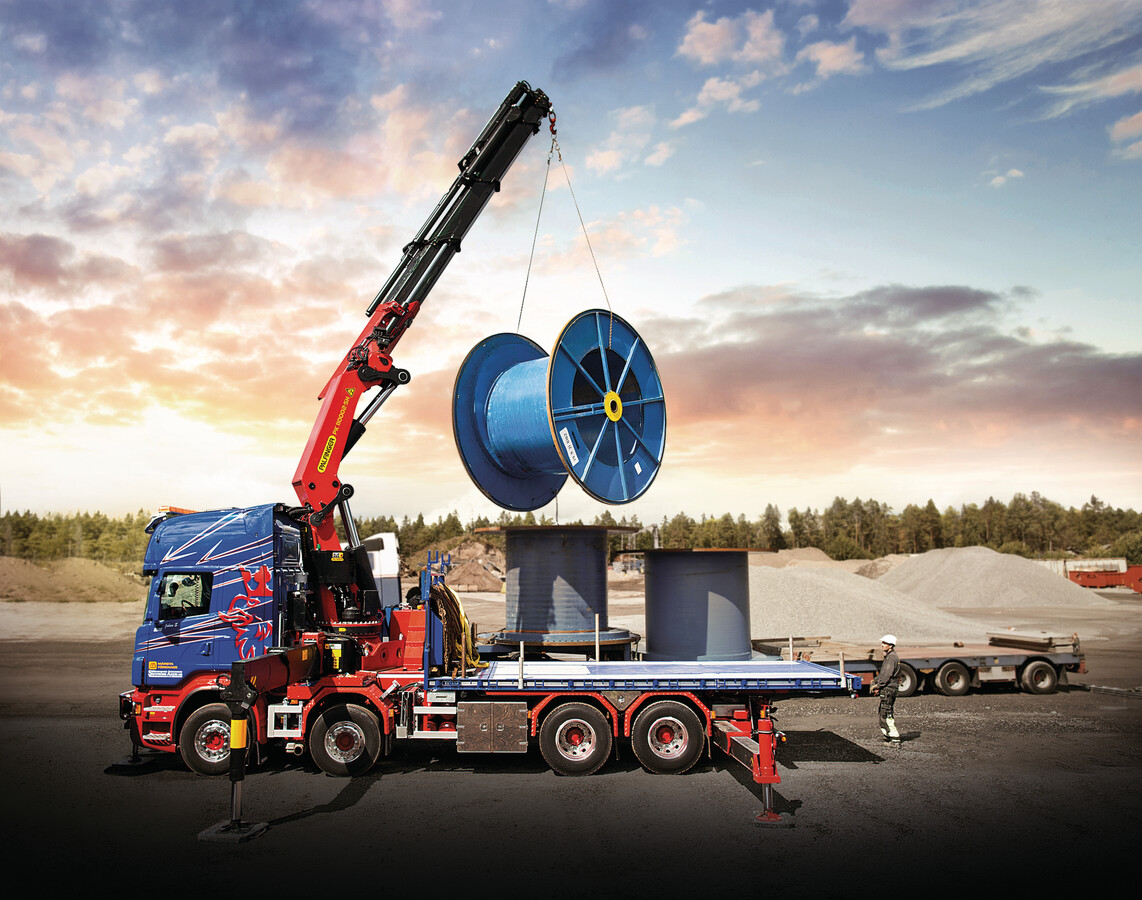 In order to load and unload the vehicle, vehicle loading crane can be mounted on the vehicle. By using such high-risk vehicle loading cranes, it is possible to handle the capacity of ten metre tonnes or even more.
What is vehicle loading crane?
This vehicle loading cranes are mobile crane that is mounted on the vehicle and can be used both for loading as well as unloading.
Basically, there can be 2 main varieties vehicle loading cranes:
Cranes having capacity less than ten metre tonne.
Cranes having capacity of ten metre tonne or more.
In order to operate any vehicle loading crane having a capacity which can be ten or even more than ten metre tonnes, one must have necessary licence for performing such high-risk work if needed.
These vehicle loading cranes can also be run by a person holding necessary certification from a recognised training centre or equivalent.
When will you need license for vehicle loading crane?
In the following few conditions, you will need a proper license from the authority for using vehicle loading crane.
Radius in metres will be multiplied by safe work limit in tonnes and it should be ≥ 10 Meter/ Tonnes, as an example, radius of 5 metres and safe work limit of 2 tonnes will be 5 Meters multiplied by 2 Tonnes which will be equal to 10 Metre/Tonnes.
Since this is 10 meter/tonnes hence you need to apply for license for high risk work.
However, vehicle loading cranes having a capacity that is less than 10 Metre/tonnes will not need any special license certificate for operating, however, you will need training for competency and also proof of your competency.
What will make West-Trans Hook-Lifts as best company for vehicle loading crane:
You may also visit www.west-trans.com.au in order to know more details about vehicle loading cranes and following are few reasons why people consider it as best company.
Proven reputation:
This company is one of the well-known companies with a proven reputation particularly on the market of Australian region, as suppliers of best quality and also most durable kind of hook-lifts that one can buy today.
The equipment from West-Trans Hook-Lifts is chosen by almost all major contractors for waste and recycling all throughout the country, as it is very tough and also cutting-edge product, which can offer extraordinary cost benefits.
Completely Australian product
Hook-lifts designed by West-Trans are manufactured and also engineered in Australia by using premium quality of local materials/components.
Therefore, the company can make sure that each of their unit will be made as per their exceptional standards by using only the best kind of resources.
Equipment is built for local Australian conditions and due to that reason, as an Australian company, who are manufacturing for all Australian businesses and hence the hook-lifts will be developed for withstanding local rugged environment.
Users in Australia can make the best choice meant for their businesses all around Australia.
Customisable to all your needs
You can get hook lifts of the capacity right from 6 Tonnes up to 28 Tonnes, however, since they are made in Australia, they can be customised so that users can fulfill their exact needs.