ETIAS or European Travel Information and Authorization System is an electronic system that waives off VISA for eligible countries for traveling in and around European countries that need Schengen VISA. This will be in effect from 1st January 2021. 
This means that you will not be able to enter any European country without ETIAS travel authorization if they are excepted from Schengen VISA. It is a program that ensures that this will keep the security in the area for locals and tourists. It is created keeping in mind the safety and security of the visiting countries.
How to Apply for ETIAS Travel Authorization?
ETIAS travel authorization will be made available online for those people who want to visit Schengen member countries. There is a list of requirements that need to be fulfilled to get the ETIAS authorization. 
You can expect to get the response on your application usually on the same day. However, it may also take up to 4 days before you can get a response. 

Make sure you should ensure that you apply for it in advance. You will need the approval before your travel and not on the day of your travel. 

The VISA once approved, is valid for 3 years or until your passport expire, whichever will come first. Incase your passport expires before 3 years, then you will need to re-apply for ETIAS authorization with the details of your new passport. 

Once you have got the ETIAS, you can stay in a European country for 90 days only within 180 days. 
Who Can or Cannot Apply?
ETIAS is not needed for people who are traveling to work or student in that particular country. It is only required if you are traveling for vacation, business meeting, transit, or attending a conference. These should not extend beyond 90 days of the period of visiting these states.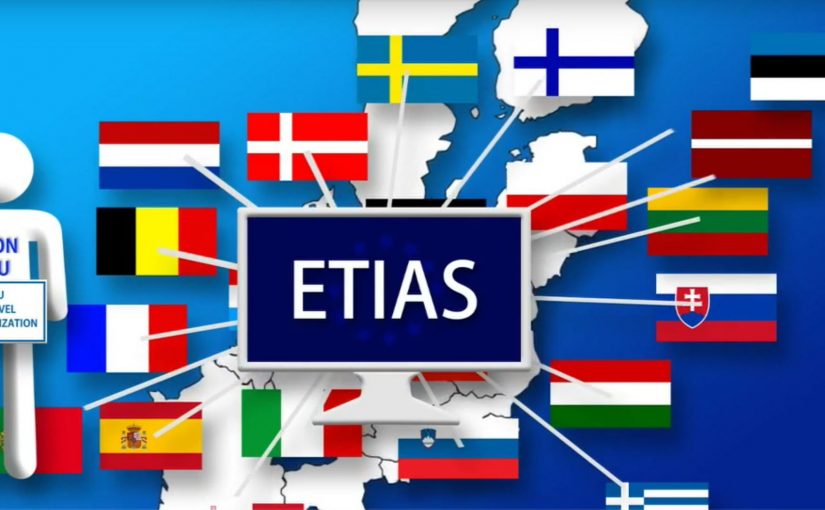 Since the ETIAS is online, and the approval is linked to your passport, you have to ensure that you are providing the right passport information. In case you fail to do so, then ETIAS authorization will be rejected. However, you can apply for a VISA again in the usual way. If approved, then you will need to carry your passport while traveling. 
Citizens Of Which Countries Can Apply?
You can find a list of the countries that are eligible for ETIAS are Australia, Andorra, Canada, Japan, Israel, Monaco, Singapore, UAE, USA, Malaysia, Ukraine, Taiwan, etc. You can also find the list of the countries, ETIAS requirements, forms, etc. can be found on their website. The ETIAS travel authorization will become mandatory in 2021.