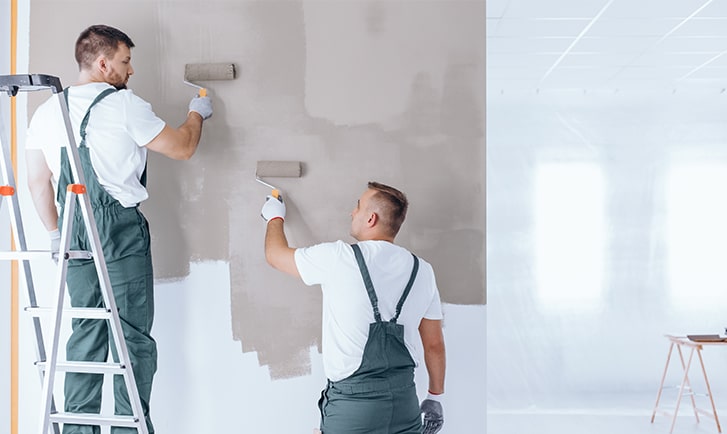 Well, painting may not be as intricate as other DIY (Do-It-Yourself) projects. Undertaking painting job at heights could be challenging; however, some painting jobs can be performed by a DIYer all through a few weekends. If you're planning a DIY paint job, you need to consider a few things before you go out and buy all the painting materials and tools needed for the paint job. Here are the considerations:
Paint Colour Selection
Professional painters can help you to choose the right colour schemes that will best suit your home and make it welcoming. In case you have particular colours in mind then they can help you in selecting contrast colour shades that will emphasise rooms in your home. If you try to pick different shades on your own, then you could end up with the result that you may not like. Hiring a professional painter is the best way to play it safe.
Storing Painting Material
Suppose, you don't have an extra room to store all painting materials, then it can give you trouble. If you hire professional painters, you don't have to worry about storing anything plus they will complete the job quicker. Hiring residential painters in Sydney will allow you to put everything back to its place and start using your newly painted home sooner.
Cleaning Chores
A painting job may be something you love but do like to undertake cleaning chores. Well, you need to gather dust and do a lot of cleaning. You will have to move furniture out of your way, cover your belongings, paint the walls and then put everything back in its place. Thus, it demands your time and energy. DIY painting job comes with its benefits and drawbacks. If you don't have the time to manage the job on your own, then look for professional painters in Sydney.
The Final Outcome
Anyone can paint and make the house look fresh, lively and attractive but professional painters know how to make your paint last longer. With the right knowledge and experience, professional painters know which products to use in different scenarios. Besides, they are meticulous in their paint job and prevent mistakes that DIY home painters make. Pro painters know what ingredients are in the primers, topcoats and acrylic paints. They can help you to select the right paint and associated products.
The Cost
If you're going to perform a DIY paint job, then you will have to buy ladders, painting brushes, rollers, paints and many other things to start. You'll get many products in the open market, but selecting quality products is imperative. Besides, pro painters use top-notch tools and equipment to perform the painting job. Hiring professional painters will save your time on finding the right painting products. Thus, it is a vital consideration.
Professional Painting Services
Professional painters specialise in high-rise pressure cleaning and painting jobs. Hire experienced and professional painters in Sydney when you want to complete commercial or residential painting jobs.