Maternity fashion has progressed to match the requirement of more fashion-forward women. There are numerous clothing options now for mommies to be that at times, even non-pregnant women shop in maternity sections because of the stylish yet super comfortable selection of clothes that are being offered.
Mommies to be, even those who are very trendy but are still budget conscious are in luck since there are fashionable maternity items that are affordable. And a sensible pregnant woman on the prowl for maternity wear knows what to look for to still look chic, feel cozy and still not end up broke.
Stretchy Materials
First and foremost, look for maternity wear that is made of stretchy materials so it could be used for a longer period. Leggings that stretch out are also more comfortable to wear and follow your every movement without being restricting. Leggings are a pregnant woman's best friend on days she feels bloated (even non-pregnant ladies, leggings are their go-to bottom wear on days they don't feel like dressing up but still want to look made up). There are available maternity leggings that are catered to mommies to be. If you don't want to splurge on these special leggings, you could just buy leggings from a brand you usually buy them from, just size up your regular ones.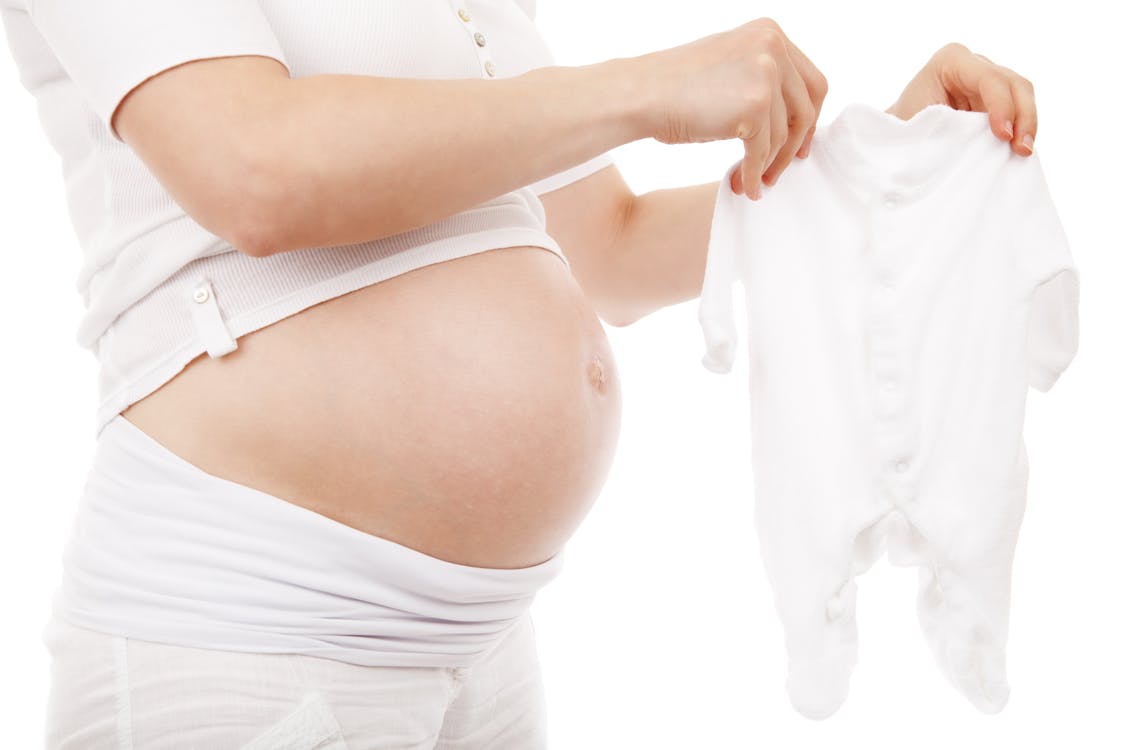 Image Source: Pexels
Thick And Solid Fabric
There are times when pregnant women are unaware that an item of clothing they wore becomes sheer and translucent when stretched out. Be mindful of this fact when you go shopping for maternity clothes. Even if the clothing is made out of thick and solid fabric, stretch it out a little and see if it could still provide you with the coverage that you want.
Breathable Fabric (For The Hot Season) And Thermal Fabric (For The Cold Season)
Pregnant women's body temperature is different from those who are not when buying consider this as well. If you are pregnant during summer, choose maternity wear that is made out of breathable fabrics such as cotton, chambray, linen and rayon. Avoid dark colors and choose pastels. If you are pregnant during winter, choose maternity wear that is made out of thermal fabrics to keep you warm when you feel cold. Examples of these "warm" fabrics are wool, fleece, cashmere, flannel, corduroy and tweed.
Option For Nursing
Clothes that have an option for when you are nursing should be one of the features you have to look for when shopping for maternity wear. At least, you could still use the clothes even after giving birth. The ease of using clothes with nursing options could help new mothers save time and frustration while trying to breastfeed. Breastfeeding mothers need to wear clothes with easy access without ending up showing more than what they intended. Look for crossover tops which could substitute for your daily casual shirts but with a crisscross V-neck, breastfeeding would be simpler.
Before you begin shopping for maternity wear, open your closet first and see if you already have some wrap around dresses, long tops and elastic waist pants and skirts. These items of clothing would suffice the first few months and when your baby bump grow noticeable, shop for maternity wear with the list above in mind.