The concrete grinding machines of modern times can perform multiple functions and tasks which are useful in the construction of walkway pavers, patios, pool decks, sidewalk pavers, patio pavers, and other applications. In general, what we get is a smooth profile with a durable and dense concrete and a shining outer surface. Concrete is also for some people a solution to smoothen out any old bump in vertical as well as horizontal concrete surfaces. Different types of concrete grinding machines can be found in the market these days. Each hs special built-in features which are used for performing the above tasks.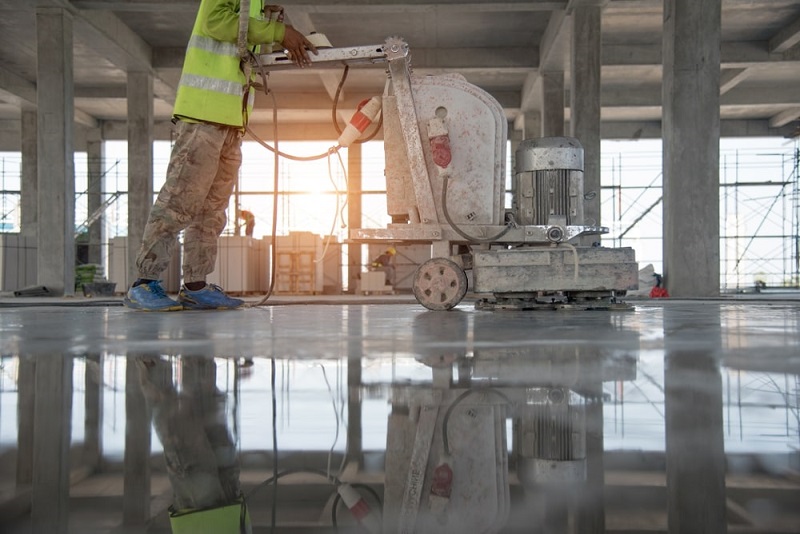 The features to look for in a concrete grinding machine are summarised below.
An Ergonomically Sound Design: When concrete grinding machines are designed ergonomically, they offer maximized flexibility. Such designs are chosen for large projects. These machines have an adjustable counter-rotating the mouthed head and a removable weight structure so that it can be used to perform varied tasks.
The versatility of Functions: Ensure that the concrete grinding machine being chosen is versatile in terms of the functions it can perform. Concrete grinding machines come with a variety of attachments grits and types. These enable the machine to be used for varied applications. So, the same machine which grinds the edge of a concrete base can easily be used in another work simply by changing the attachments like the discs. There is no need to invest in the procurement of individual attachments for performing multiple tasks.
The ability of Dust Collection: Most of the modern concrete grinding machine models can capture the dust which is generated when the grinding work is being performed. This is an essential feature which must be inspected before purchasing the machine. These machines usually have a dust collection bag inside them which enables them to collect dust autonomously. As a result, no extra effort is being made to collect dust particles. Dust is stored and constantly sent to the trash. You can perform a neat job with the help of concrete grinding machines accompanied by dust collection bags.
The need of Hand Grinding to be Fulfilled: One of the extra benefits the concrete grinding machines provide is that it also fulfils the requirement of hand grinding functions by offering a feather touch effect on the edges and on the floor area. So, what you get is uniformity in the finish with no signs that any hand impression is left anywhere. A complete professional-level work can be performed with these highly functional grinding machines. You can expect to receive a lot of praise and ultimate customer satisfaction when you offer work performed by high-quality concrete grinding machines.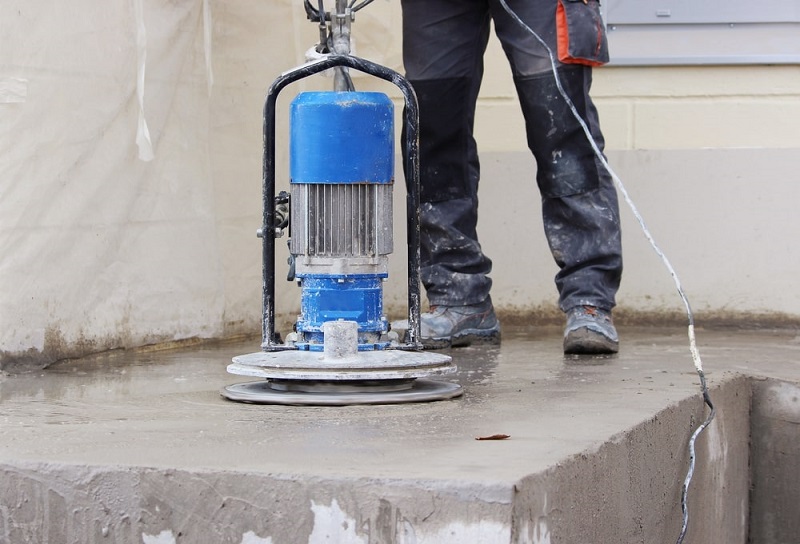 Low Maintenance and Simplicity of Functions: No matter how good a concrete grinding machine model is or how much you pay for it, there is no match to ease of use and low maintenance. No one can afford to have a machine which is highly complex and requires a lot of maintenance.  The market is filled with all kinds of machines. Remember to mention to the dealer your requirements so they can suggest you a simple machine. However, if you are a contract and require a complex machine for a complex task you can surely go for it. Never forget to calculate the maintenance efforts and costs you are about to put in the machine every time you use it.
Read all the related manufacturers guidelines and instructions before procuring concrete grinding machines. A complete understanding is required for getting the best output from these machines. This is not an investment you make repeatedly and hence you must compare every feature before getting one.