Curtains are great for your interior but nothing beats the perfect combination of curtains and blinds. Think of paring blinds and curtains like pairing different outfits. Individually, some items can make you look amazing. However, when paired incorrectly, you may look awkward. So, it's not about mixing up expensive blinds and curtains or mixing up the most exotic options in the market. This article is your complete guide to pairing up blinds and curtains like a professional interior designer.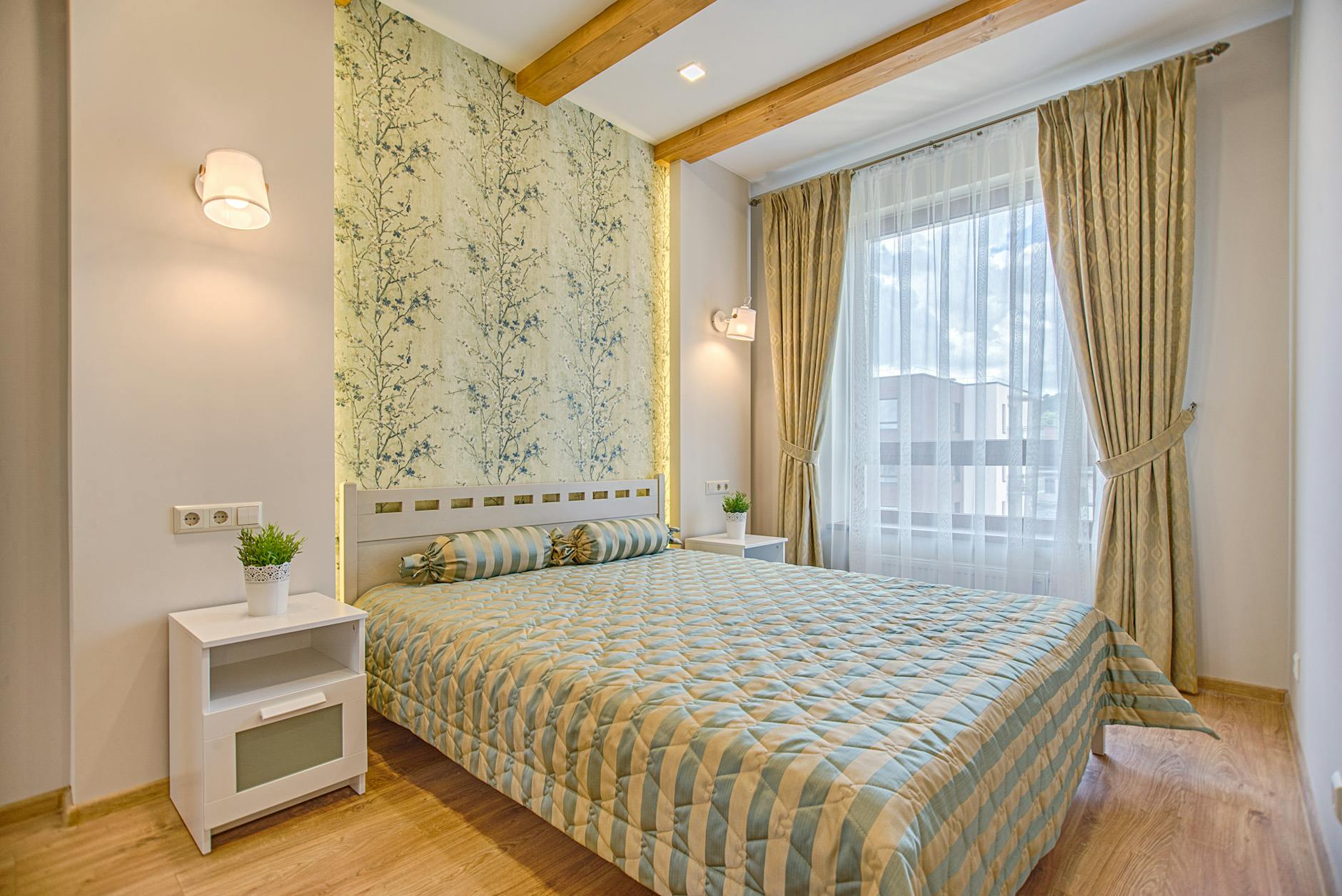 Image Source: Pexels
Pair up Your Curtains And Blinds Like A Pro
1. The Blind Should Always Be Picked First
This may sound counterproductive but it's one of the best tips for curtain pairing. Before you decide which curtain you would love to use, make sure you've already picked your blind. This is because there are many types of blinds available and the one you choose will determine which curtain is ideal. There are different materials used for making blinds like aluminum, fiber or timber. If you want to use Venetian blinds or roller blinds, pair it with drapes or any curtain with a solid block of color. If you're going for timber blinds with warm colors, go for a curtain with a warm color too. If your space has cool colors like white or blue, go for timber blinds and burnt orange curtains.
2.Aim for Cozy
Your curtains and blinds always look better when they make the room cozy and inviting not dark an unattractive. To achieve this, use full curtains and lay the blinds beneath them. Whether it is blockout textured, or sheer fabric, make sure it is bulky if you want the space to look cozy. Roman blinds are perfect with linen sheers just like timber blinds are perfect with metallic threading.
3.Create the Illusion Of space
Just like mirrors, the right combination of blinds and curtains can create the illusion of space. This is especially important if your space is small. You can make a standard window look like a wide one with the right pairs that make your ceiling look higher than it is. If you're using roman shades, put them just a few inches below your ceiling and put the curtain at the same level but a few centimeters beyond the window. It is going to make a statement in your space. Add metal accessories to enhance the look but don't over do it so it doesn't look awkward.
4. Let the Rod Match The Blind
Most people ignore the color of the rod but if you're going to design your home like a professional, you need to pay attention to the details. Let your accessories match the dressing too. Your curtain rod should be a darker shade of your blind but it should be the same color. No matter what you do, don't use rods with bright colors. The rod and other accessories should not overshadow the blinds and curtains.
Don't be a homeowner who considers window treatments as an afterthought. Pay attention to your curtains and blinds because how you pair them go a long way to determine the beauty of your interior design. Make a statement by pairing them elegantly. Your guests will be amazed when they step into your home.