Whether it is your first pregnancy or you are already a mother, it is always stressful to be pregnant. You might fear for your baby's safety and it will be hard to enjoy yourself. Even day to day activities seem like something you need to overthink just to make sure your baby is safe and warm.
Here is a list of some pregnancy essentials that you may or may not need to ease your journey through the pregnancy:
Pregnancy pillows
During the latter months of your pregnancy, it is common for you to face sleepless nights as you struggle to find a comfortable position to sleep in while minding that protruding belly. A pregnancy pillow will help you support your stomach if you are uncomfortable sleeping on your back throughout the night. There are a variety of types of pregnancy pillows you can try out including a bolster pillow, wedge pillow or a C-shaped full body pillow.
Maternity clothes
If you are looking for the right pregnancy clothes Australia to wear when spending your days at home, PJ pants are a great option to go with. They are soft and comfortable. Joggers are a great alternative to tight jeans and denims as it does not put unnecessary pressure on your baby bump. After all, comfort is key. Opt for clothes made out of soft, stretchy and supportive materials. Tank tops and t-shirts are a good option.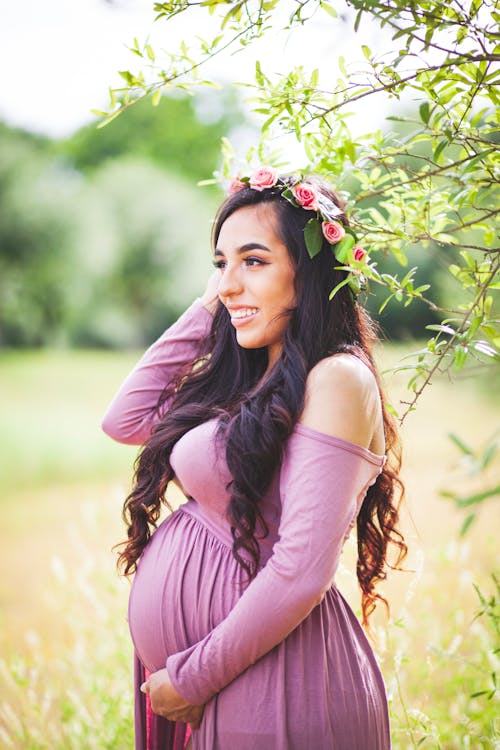 Image Source: Pexels
Shoes
Go for pairs of shoes that are comfy. As you get to the latter months of your pregnancy, you have to carry the weight of two. This can lead to constant swollen legs and leg aches. Keep the heels in the wardrobe for now. Instead, look for shoes that are flat and have soft and comfortable soles that are light on your feet.
Belly butter & oils
As your belly starts stretching to limits it hadn't reached before, you need to take care of your skin. These will avoid your skin from getting too dry. Belly butter and belly oils helps moisturize your skin providing you with a nourishing feel and aroma.
Drinks
Keep yourself hydrated by drinking water as much as you can. It helps you prevent getting dehydrated. Make sure to carry a bottle of water wherever you go as you will get exhausted much easily than before. Rich in electrolytes, coconut water is also great to keep your hydrated and fresh.
A nausea plan
During the 1st trimester most women are likely to experience the exhausting journey known as 'morning sickness' and 'nausea.' Cold water helps you calm those nauseating feelings. Make sure you satisfy your cravings as well as this would make you feel better. Also, if you are unable to eat much try some dried food like cold cereal. However much you vomit, you need to eat for your baby so don't completely stop eating as well.
You may not require all these products but with these essentials you can enjoy the bliss of pregnancy while ensuring you and your baby are healthy and happy.